Michael Martin Poglese, 90, of Sault Ste. Marie, Michigan died January 1, 2021 at War Memorial Hospital Long Term Care. He was born April 26, 1930 in Sault Ste. Marie, Michigan to Joseph and Congetta Poglese.
On June 15, 1951 Michael entered the United States Army and served his country until his honorable discharge on May 23, 1953. He was awarded the Commendation Ribbon with pendant for Meritorious Achievement. Michael returned to Sault Ste. Marie and on June 16, 1956 he married Barbara Hendrickson. He worked and was co-owner of Poglese Excavating.
Mike enjoyed spending time at the family cabin, fishing, deer hunting on the farm in Hessel, playing cribbage, and horseshoes. He loved making his spaghetti sauce and drinking tea while telling a good story. He was a member of the Christopher Columbus Hall.
Michael is survived by his sister, Eva Babcock; brother-in-law, Allen (Marge) Hendrickson, and many nieces and nephews.
He was preceded in death by his parents; wife of 49 years, Barbara; and sisters, Carmena Swailes and Josie Jewell.
Due to the circumstances, there will be no services at this time.
Final resting place will be Oaklawn Chapel Gardens.
The family requests donations be made in Michael's name to Hospice of the EUP, 308 W 12th, Sault Ste. Marie, Michigan 49783.
The family of Michael would like to give a special thanks to the staff of War Memorial Hospital Long Term Care and Dr. Mackie.
Clark Funeral Cremation Burial Services assisted the family with arrangements.
To send flowers or a memorial gift to the family of Michael Martin Poglese please visit our Sympathy Store.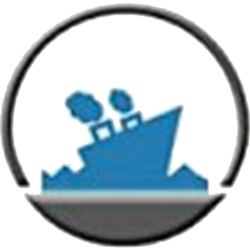 Latest posts by Staff Report
(see all)