Lynne D. (Ermatinger) Weaver, age 70, of Saut Ste. Marie, MI passed away on Jan. 17, 2021, in the comfort of her home surrounded by her loved ones.  
She was born to Margaret Grace Johnson and James Henry Ermatinger on June 22, 1950.  Lynne was a resilient woman who fought for all good in this world.  She fought for justice, kindness, and equality.  Lynne was a bright light that touched everyone she came across and that is evident even after her passing.  
Along the beaches of Lake Superior looking for beach glass or in the St Mary's River kayaking with her dog companion, Phoebe, Lynne could always be found by a body of water.  The beach always felt like home to her, and we know that's where her spirit blows through its breezes and among its waves.   
Lynne is survived by her children: Joseph Atkinson of Sault Ste. Marie Mi, and Lori (Ben) St. Peter of Brimley MI; her five grandchildren: Brittney ( Ben) Matelski Thomas MacLean, Brianna MacLean, Kaytlyn St. Peter, and Kourtney St. Peter; her 7 great-grandchildren: Leah, Harper, Gertrude, Nora, Stella, Maryea, and Gracelynn; and her siblings: Jim (Debbie) Ermatinger of Athen, MI, John (Kris) Ermatinger of Brimley MI, Susan Henderlite of Sault Ste. Marie, MI, Gayle (Tom) Fortin of Sault Ste. Marie, MI, and Karen Duprey of Stephenson, MI.
 
She was preceded in death by the love of her life: Rich, her father: James, and her step-father: Norm Butsch.  
A celebration of life is being planned for later this summer.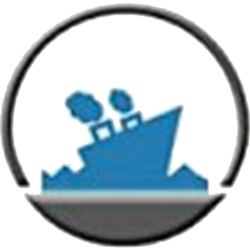 Latest posts by Staff Report
(see all)