Kevin Gene Walker, age 60, of Sault Ste. Marie, Michigan passed away Monday, January 4, 2021, at War Memorial Hospital. Kevin was born on July 9, 1960, in Gladwin, before moving to Sault Ste. Marie in 1965 where he lived the majority of his life. He married Michele Coullard in November of 1990 in Sault Ste. Marie. He had multiple certifications for car restoration specializing in painting and auto body repair.
Kevin enjoyed a variety of hobbies, but cars were his pride and passion. He loved collecting cars that he could restore and take to local car shows. He would often get the help of his kids to make them car show ready. He also enjoyed coin collecting which led to his metal detecting journey. During his metal detecting, he found all sorts of odds and ends that he was always so excited to share with those around him. He had a love for classic rock music which led to a family tradition of "School's Out" by Alice Cooper on the last day of school.
Kevin loved to make people laugh and was always eager to help with projects. He could often be found in the garage talking someone's ear off or making a new friend. He was full of stories, jokes, and knowledge to share with anyone that would listen. He often would trade or barter work for new projects to work on with his newfound friends. One of his favorite things was ice cream, a treat he enjoyed and shared with others.
Kevin is survived by his wife: Michele Walker; six children: Dolly Furr, Keith Walker, Krista Cobourn, Aimee Walker, Benjamin Walker, and Lucas Walker; and 10 grandchildren: Trent Furr, Elliot Furr, Levi Furr, Marshall Furr, Arcadia Haddix, Avalon Walker, Allison Walker, Brayden Walker, Kade Landry, and Avery Landry. He is also survived by three brothers: Lyle Whitman, John Grady lll, Ricky Walker; and sister: Diane Bonnerito.
Kevin was preceded in death by his parents: Donald Walker, John Grady, and Ione Grady.
A private family funeral service was held at C.S. Mulder Funeral Home.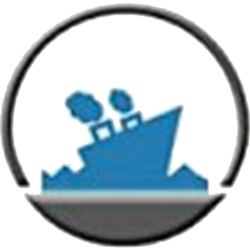 Latest posts by Staff Report
(see all)