Kenneth Charles Payment, 85, passed away peacefully at his home on Drummond Island on January 24, 2021, following a long battle with Parkinson's Disease.

Ken was born on December 6, 1935 and attended DeTour Area High School where he was an outstanding athlete in both basketball and baseball. Right out of high school, he worked for Reiss Steamship Company, sailing on the Great Lakes. In November 1960, he married the love of his life, Judith "Judy" Field. After proudly serving in the U.S. Army, Ken worked at Drummond Dolomite as a truck driver and mechanic for many years.

Ken and Judy ran Nate's Marina together for over twenty-five years. There was rarely a mechanical issue that Ken could not solve, often on his day off. Even after his retirement, Ken was frequently called on to consult on a difficult problem and was always known as the "go-to" guy.

Ken was an avid sports fan, especially for the Detroit and University of Michigan teams. He was also a devoted fan of the DeTour High School sports teams, supporting his children and grandchildren during their years of participation.

Ken was a parishioner of St. Florence Church, an original member of the Drummond Island Snowmobile Club, and a longtime member of the Drummond Island Lions Club.

He will be tremendously missed by Judith "Judy", his wife of sixty years; his three daughters, Michele (Ron) Carlson, Janis (Paul) Gratowski and Marlene (Kevin) Wicklund; his grandchildren, Janelle (William) Hurles, Nathan (Jessica) Klamerus, Matthew Gratowski, Christopher Wicklund, Jenifer Wicklund, Johnathon Wicklund, Tara Carlson, Natasha Carlson, and Tori Carlson; his great-grandchildren, Owen, Harper, Mason, Camden, and Emma; his brothers, Jack, Edward, Ronald and Robert Gates; and his brother-in-law, Nathaniel Field.

Ken was preceded in death by his parents, John and Florence Gates; his parent in-laws, Nathaniel and Alma Field; and his son-in law, Vincent (Wade) Klamerus.

A Mass of Christian Burial will be held in the spring 2021.
R. Galer Funeral Home of Pickford, Michigan is serving the family. Condolences may be sent to the family at www.rgalerfuneralhome.com.
To send flowers or a memorial gift to the family of Kenneth Charles Payment please visit our Sympathy Store.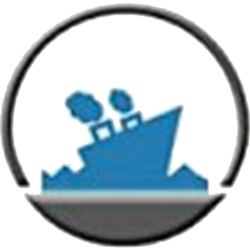 Latest posts by Staff Report
(see all)