Kelvin Scott "KB" Mikolowski, age 59, of Sault Ste. Marie, Michigan passed away on Friday, December 25, 2020, at War Memorial Hospital with his children at his side. Kelvin was born on December 28, 1960 in Rogers City, Michigan, to Richard and Helen (Fisher) Mikolowski. He graduated with the Sault High Class of 1979. On February 2, 1980, Kelvin married Brenda Mason in Sault Ste. Marie, Michigan. He worked as a salesman for Sault Printing and enjoyed his customers immensely. Earlier in his life. Kelvin took over his dad's furniture making business, KB's Rustic Cedar Lawn Furniture. He enjoyed making furniture, yard work, cooking enough food to assure that nobody left hungry and hanging out with friends and family. He was a ''social butterfly". Kelvin was so proud of his children and grandchildren. He boasted about them every chance he could! Kelvin was a generous fun loving man who would do anything he could to help anyone.
Kelvin is survived by his daughters: Ashley (Steve Derrick) Mikolowski of Tempe, AZ; Cristina (Bill) Oglesby of Manistique, MI; Jessica (Chris Hank) Mikolowski of Sault Ste. Marie, MI; and Melanie (Jake) Stoling of Sault Ste. Marie, MI; his son: Nicholas (Eran) Mikolowski of Sault Ste. Marie, MI; and his four grandchildren: Mackenzie, Payton, Abigail, and Lucas.
Kelvin is also survived by his mother: Helen (Fred) Forrest of Brimley, MI; his stepmom: Dorothy Mikolowski of Barbeau, MI; his brothers: Richard (Kamie) Mikolowski of Sault Ste. Marie, MI; John (Ann) Mikolowski of Sugar Island, MI; Jeffery (Sue) Mikolowski of Boyne City, MI; and his sister: Cynthia Plitz of Sault Ste. Marie, MI.
Kelvin was preceded in death by his father: Richard Mikolowski.

A private family funeral service will be held on Monday, January 4, 2021 at C.S. Mulder Funeral Home and Cremation Services. A celebration of life will be planned for the future.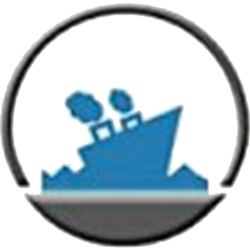 Latest posts by Staff Report
(see all)