Kathleen Mary Porter, age 66, of Sault Ste. Marie, MI, died on January 1, 2021 in Sault Ste. Marie. She was born on April 30, 1954 in Detroit, MI, to Edgerton Joseph and Jeanne Loretta (MacDonald) Caraher.
Kathleen grew up in Detroit, where she graduated from High School. On October 19, 1979 she met and married the love of her life, Gary Dean Porter. They moved to Newberry in 1980 and later moved to Pickford in 1988. Kathleen worked as a cook at Kewadin Casinos and at Freighter View Assisted Living. After retirement, she and Gary lived in Florida for a few years before Gary's death. She then moved to Sault Ste. Marie.
Kathleen was always active in church, wherever she lived. She especially enjoyed being a member of the Florida Christian Fellowship Church Choir.
Kathleen enjoyed riding her bicycle, fishing walking outdoors, sightseeing and traveling.
Kathleen is survived by her children, Lori Ann (Danny) Weese of Garden City, MI, Dean Gary (Kim) Porter of Kinross, MI, Jennifer (Adam) Roe of Pickford, MI, and Anna (Adam) Willis of DinWiddie, VA; grandchildren, Josh Popejoy, Landen Popejoy, Raven Weese, Courtney Spence, Chase Porter, Emily Roe, Evan Roe, Abigail Roe, and Tristian Shields; great grandchildren, Mason and Emory; brother Patrick Caraher of Orlando, FL.
Kathleen is preceded in death by her husband Gary, her parents, her sister Carol Anne Gadde; and her brother James Michael Caraher.
Celebration of Life will be held at a later date.
To send flowers or a memorial gift to the family of Kathleen Mary Porter please visit our Sympathy Store.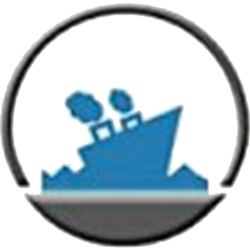 Latest posts by Staff Report
(see all)