John Kenneth Fowler, 56, passed on January 23, 2021 in Sault Ste. Marie, MI. John was preceded in death by his mother, Elizabeth Lloyd (Bailey) and his father Robert Fowler. John is survived by his sister Cindy Fowler (son Jack), his sister Susan (son Drummond), and his brother Blaine (wife Colleen, daughter Bailey, son Collin). John is also survived by his beloved dog Huck.
John was born in Sault Ste. Marie on October 4, 1964.

John loved his dogs; Huck, Justy, Kenny, Dusty, Judd and Judd 2.
John spent many years working at The Antlers. He was a custodian at St. Mary's Catholic School for several years. Before that, John worked in excavation in Kalamazoo, construction and building repair in Port Huron, and spent many years of his life as a personal consultant to anyone within earshot of his booming voice, LOL!!

John was a good soul. He had a big laugh. He'd give you the shirt off his back. He was a good listener. Those of us who were blessed to know him are grateful for the time we had with him. The rest of you really missed out.
Visitation will be Friday, January 29, 2021 from 5:00pm until 6:30pm at Clark Funeral Cremation Burial Services, followed by a memorial service at 6:30pm with Father Nicholas Thompson officiating. John's final resting place will be Riverside Cemetery in Sault Ste. Marie, MI.

The family requests in lieu of flowers, memorial contributions be made to, St. Mary's Catholic School, 337 Maple St. Sault Ste. Marie, MI 49783 or Hospice of the EUP, 308 W 12th Sault Ste. Marie, MI 49783, in John's name.

To send flowers or a memorial gift to the family of John Kenneth Fowler please visit our Sympathy Store.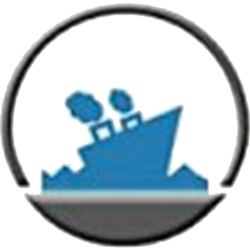 Latest posts by Staff Report
(see all)