John Frederick Arnott, age 70, of Dafter, Michigan passed away Thursday evening, January 14, 2021, at his home surrounded by his family, from complications of Muscular Dystrophy and a spinal stroke. He did his best to honor God in daily life. He is now Home and free. Hallelujah!
John was born on April 26, 1950, in Sault Ste. Marie, Michigan to the late Donald and Phyllis (Lancour) Arnott. He married the former Mary Stevenson on March 18, 1977, and together they raised a family and operated a hobby farm for many years.
John made many lifelong friends in the Lincoln School area. In those same years, he grew to love the farm life as his parents spent time with the Vic Hillock, Sr. family. He would physically run out there after school to spend weekends cleaning barns and helping milk the cows. He eventually became Chum's farmhand and it was Chum who signed for his first motorbike to get back and forth to the farm. He and a few buddies all got motorbikes, nicknamed him as Horseface, and were known as the River Rats, roaming the countryside and finding adventures.
After high school, John sailed on the Great Lakes from 1969 to 1974, mostly on the Richard Trimble. He made many friends of the old sailors, playing cards, covering their watch, and listening to their stories. A friend on his ship once saved him from drowning in one of the slips. Mary and friends were always at the Locks when he went through, Mary getting kisses through the fence.
John bought a Harley Davidson Sportster in 1973 and had fun outrunning the police a few times. Spring of 1974, he and Mary took a trip on it, traveling 10,000 miles over three months, going to the four corners of the USA. They had a backpack on the sissy bar and two rolled-up sleeping bags on the extended front forks. What a trip that was.
At his last lay-up on the Great Lakes, John had $5,000 saved for a down payment on a farm, which Chum helped him find in 1977. From then on, you never knew what was going to be in the barnyard after the Gaylord livestock sale, which Chum attended every Wednesday. It was John's goal to "live off the land" and he worked hard making a farm out of old buildings and not spending much doing it because he didn't like debt. Like any good farmer, he fixed everything with wire and binder twine and most is still there. The farmhouse burned down in 1985 and they ended up with a new house on the knoll.
First John worked at the International Bridge, and then in 1981, he went to the Mackinac Bridge Authority, becoming a steeplejack in 1983. He loved going to work, car-pooling, and working with many good, new friends and partners there. The Muscular Dystrophy eventually slowed him to retirement in 2006. In 2015, he suffered a spinal stroke which left him in a wheelchair, but still being the brains of the operation.
Somehow he then dealt with the Amish to house honeybees and take the hay for their animals. Watching them make the farm look like a farm again made him very happy. He even had his grandfather Arnott's horse-drawn wheel harrows which they put to good use, rather than be scrapped. That old stuff came in handy after all. Many times he would say, "I just wish I could get out there and work with them". So instead, he farmed from the back deck, watching and thinking. They would always come and talk about things as they were leaving. John loved making cheeseburgers for them, especially the kids.
John was grateful for the faithful people in his life, neighbors, bridge friends, farming friends, and family for their help, all of which made life a little easier. He knew he could call on any of them for anything. Thank you to all the visitors, kind cards, and remembering that big smile!
He had a special "Cowboy" Bible which he read every day and his favorite words were, "Jesus is the Way", John 14:6. Mornings he watched Christian TV and after the weather, westerns and more westerns. A friend helped him get hand controls for the van and he went for many rides all by himself. He loved looking over the countryside, seeing what everyone was doing to their farm.
Survivors include his wife Mary of Dafter, his children Jessie Metrish of Pickford, MI, Roxie Arnott of Ontonagon, MI and Don Arnott of Taylor, MI, two grandchildren: Brinna Metrish and Marek Metrish. John is also survived by his sisters Donna (Jim) Rogers and Gloria (Merlin) Atkins both of the Sault Ste. Marie, great aunt Eunice Rang, uncle and aunts Glen and Doris Arnott, Mona Arnott, Marlene Carter, and Joanie Dugin. Also surviving are his mother-in-law, Suzanne Stevenson, sisters-in-law, Carol Metro and Janet (Chris) Hess, and brother-in-law Jon Steinbach.
He was predeceased by his parents, uncles Lloyd and Paul Arnott, father-in-law, Donald, sister-in-law Sharyn Steinbach, and his special buddy, brother-in-law Max Metro, who wanted him to weld a platform on the back of his chair so he could ride too.
Graveside services at Oaklawn and a Celebration of life will be held at a later date.
Memorials will be made to children with neurological and spinal difficulties.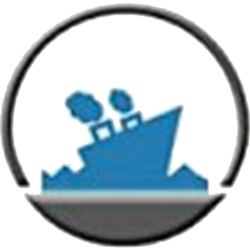 Latest posts by Staff Report
(see all)