Jimmie Charles Miller, age 82 of Moran, Michigan, died on December 29, 2020, in Sault Ste. Marie, Michigan. He was born on August 24, 1938 to Charles and Cora (Dysinger) Miller.
Jimmie graduated from high school in Stanton, Michigan with the class of 1957. He was a carpenter by trade and retired in 1996 from Clark Construction of Lansing, Michigan, after doing many big projects in Michigan including the pump station on Mackinac Island, which brought him to the Upper Peninsula in 1985. He loved fishing and hunting. He was a member of the St. Ignace Sportsman Club. In 2005, he was given a proclamation by the mayor of St. Ignace for his dedication to building the fish cleaning station and the cormorant project. He was awarded Citizen of Year from Brevort Township in 2007.
After three throwbacks he finally caught "His Best Catch Ever" his wife of 32 years, Carol. They married in 1988 with the blessings of their family and friends.
Jimmie is survived by his wife Carol; children, Mark (Suzi) Johnston of Six Lakes, Michigan, Kelly (Ned) Springsteen of Sheridan, Michigan, Jimmie Miller Jr of McBain, Michigan, Cindy Miller of Toledo, Ohio, Jeff Bisel of Charlotte, Michigan, and Amy Brown of Olivet, Michigan; eleven grandchildren; nineteen great grandchildren; sisters, Cora Belle (Don) Miller of Fostoria, Ohio, Carol Rathburn of Fostoria, and Pearl Helander of Leesburg, Florida, brothers-in-law, Robert Smithson of Marion, Indiana, William (Jean) of Plato, Missouri, and John (Deb) of Albuquerque, New Mexico.
Jimmie was preceded in death by his parents and son Charles Miller.
Cremation has taken place and the family will spread his ashes along Brevort Lake in Moran where he loved to fish in the spring.
R. Galer Funeral Home of Pickford, Michigan is serving the family. Condolences may be sent to the family at www.rgalerfuneralhome.com.
To send flowers or a memorial gift to the family of Jimmie Charles Miller please visit our Sympathy Store.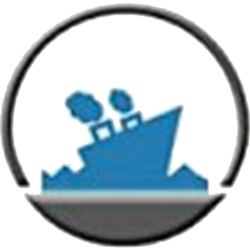 Latest posts by Staff Report
(see all)