James Robert (Jim) Cornwell, age 78, of Hessel, Michigan, passed away at the Pennington House in Pickford, Michigan, January 24, 2021 after battling lung cancer for several months. He was born September 30, 1942 in Dearborn, Michigan to Jesse Lawrence Cornwell and Mary Elizabeth (Hey) Montgomery.
Growing up in the Detroit area, Jim joined the Army in 1961, becoming a paratrooper. After serving three years, he was discharged and met the love of his life and wife Linda Joyce Elam from Tennessee. They were married October 24, 1964 in Redford, Michigan and were married for over fifty-six years at the time of his death.
After living several years in the Detroit area, they moved to Marysville, Michigan in 1971 where they resided for thirty-one years before retiring and moving to Tennessee for thirteen years. Due to Jim's failing eyesight, they moved back to Michigan in 2017 and made Hessel their permanent home, where they had spent many years at their summer cottage.
Jim was a member of the Shriners, a fifty-year member of the Masons, a member of the Les Cheneaux Island Wildlife Club and volunteered nineteen years for the Michigan High School Hockey Association in the Port Huron area.
Jim was an avid trap shooter, fisherman, winter book reader and hunter. Jim had spent time hunting in the Hessel area since 1965. He worked in the manufacturing business as a Journeyman Machine Repair and Supervisor for many years.
Jim is survived by his wife, Linda; daughter, Elissa (Louis) Feher; grandchildren, Shelby (Matthew) Netter and Brenin Feher; great-grandchildren, McKinley and Emery Netter; sister-in-law Oma Jean Elam; nephews, Thomas and Charles Elam Jr.; several great nephews and nieces; cousins; and many dear friends.
Jim was preceded in death by his parents, Jesse and Mary; grandparents, Hiram and Winifred Cornwell, Leo and Grace Hey; Father and Mother-in-laws, Francis and Lorene Elam; brother-in-law Charles Edward Elam; and great-niece Alexandria Elam.
Memorial Services will be held at a later date.
Memorial contributions may be made to the Veterans Association of America, P.O. Box 309 Audubon Station, New York, NY 10032, Les Cheneaux Island Wildlife Club, 1158 S Park Ave, Cedarville, MI 49719, and the Pennington House, 665 S. Pleasant Rd. Pickford MI 49774
To send flowers or a memorial gift to the family of James Robert Cornwell please visit our Sympathy Store.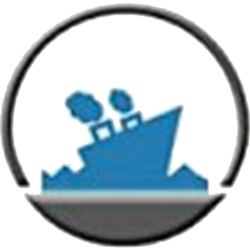 Latest posts by Staff Report
(see all)