Gerald "Jerry" Noel Horn, aka Pierre, age 79, of St. Ignace, Michigan, died January 3, 2021, in Petoskey, Michigan. He was born December 25, 1941, on Mackinac Island, Michigan, to Archibald Jacob and Roma Margaret (Squires) Horn.
Jerry grew up on Mackinac Island where he attended the Thomas W. Ferry School and as a mischievous boy even pulled Margaret Douds's pigtails. After school, he worked on the island for his entire life. He met Irene Woodford going for a soda pop with a group of friends and she fell for his wink. They were married on November 3, 1962, in St. Ignace at the Rectory of St. Ignatius Church and made their winter home in St. Ignace while their summer home was on the island. Jerry worked for the Carriage Tours and the City of Mackinac Island for many years, retiring in 2011.
Jerry attended both St. Ignatius Catholic Church in St. Ignace and Ste. Anne's Catholic Church on Mackinac Island, depending on the season. He was also a member of the Legion of the Moose and Moose Lodge in St. Ignace.
Jerry loved boating and always owned a nice boat. He enjoyed visiting with people and always told jokes and gave candy to everyone. He also enjoyed being a local "Santa Clause" during the Christmas season.
Jerry is survived by his wife of 58 years, Irene Horn; five sons, Gerald Horn of St. Ignace, Gary (Susan) Horn of St. Ignace, Archie Horn of St. Ignace, Kevin (Stacy) Horn of Traverse City, Michigan, and Thomas (Tracy) Horn of Hessel, Michigan; four grandchildren, Sasha (Roger) Ormsbee, Annmarie Horn, Brandon Horn, and Johnathan Horn; one great grandson, Jeremiah Ormsbee, brother, Roger Horn of St. Ignace; sisters, Linda (Larry) Belonga and Jennifer Glashaw of St. Ignace; mother-in-law, Philma Leazier; sisters-in-law, Bonnie Woodford Culfa of St. Ignace and Lindy Mattox (Kevin) McNamara of Moran, MIchigan; and brothers-in-law, Patrick (Peggy) Woodford of Pittsburgh, Pennsylvania, Michael (Rose) Woodford of St. Ignace, and Dale Woodford of St.Ignace many nieces and nephews.
Jerry was preceded in death by his parents, Archibald and Roma Horn; brothers, Loren Horn and Frank Horn, sister Mary Horn; sister-in-law, Elaine Horn; and brothers-in-law, Ernie Glashaw and Glenn Mattox, Jr.
Flow-through visitation will be held on Monday, January 11, from 3:00 PM until 6:00 PM at Dodson Funeral Cremation Burial Services, 240 McCann Street in St. Ignace.
Mass of Christian Burial will be celebrated Tuesday, January 12 at 11:00 AM at St. Ignatius Loyola Catholic Church, 120 Church Street in St. Ignace.
Final resting place will be Mackinac Island Protestant Cemetery.
To send flowers or a memorial gift to the family of Gerald "Jerry" Noel Horn please visit our Sympathy Store.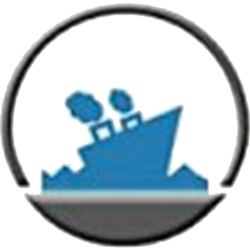 Latest posts by Staff Report
(see all)