Florence Pauline Naylor, age 84, of Trout Lake, Michigan, died on January 22nd, 2021 at Castle Rock Retirement in St. Ignace, Michigan. She was born on December 6th, 1936 in Port Simpson, Labrador, Canada to Albert and Barbara (Nottely) Wagg.
Florence was born the oldest of eight children and grew up in Victoria Cove, Newfoundland. She taught school in Newfoundland. Later, she moved to Windsor, Ontario to her brother's and worked as a nurse at Metropolitan Hospital. She met Stephen Naylor at a dance in Detroit. They were married in 1972 and made their home in Harsens Island north of Detroit. They raised one son, Don. Stephen worked as a mechanical contractor in the Detroit area until they moved to Elk Rapids where they operated a Ready-Mix plant. They retired in 1995 and moved to Trout Lake just west of East Lake Road.
Florence was a member of the Grace Brethren Church in Ozark, Michigan.
Florence loved to golf and go on many walks. She also enjoyed cooking and baking. Her bread was always said to be the best. She was an avid reader and loved her dog Molly.
Florence is survived by her husband, Stephen; son, Don Naylor of Trout Lake; and siblings, Doreen Boun of Victoria Cove, Newfoundland, Donna Wagg of Gander, Newfoundland, Bill Wagg of Sarnia, Ontario, and Eve Wagg of Ottawa, Ontario.
Florence was preceded in death by her parents; brothers, Raymond Wagg and Owen Wagg; sister, Kathy Wagg; and sister-in-law, Kathleen Naylor.
A graveside memorial service will be announced in the Spring.
Dodson Funeral Cremation Burial Services in St. Ignace, Michigan is serving the family. Condolences may be sent to the family at www.rgalerfuneralhome.com.
To send flowers or a memorial gift to the family of Florence Pauline Naylor please visit our Sympathy Store.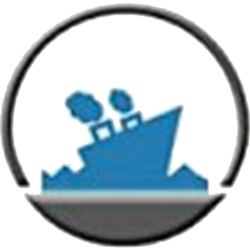 Latest posts by Staff Report
(see all)