Fern Lois Weber, age 90, of Sault Ste. Marie, Michigan passed away January 23, 2021, at War Memorial Hospital Long Term Care. She was born on February 2, 1930, in Trout Lake, Michigan to Alexander and Bertha (Wren) Beaudoin.
Fern worked at McDonalds Hotel in Trout Lake for 10 years before moving to the Sault. She worked at the Midtown Restaurant, then Scott's Store, and then Pingatore Cleaners.
In 1971 she went to secretarial school in Marquette and finished a 3-year course in 9 months. She was hired at the Elder Agency and worked in the insurance department and was there until 1980 when she had surgery. She returned to the Sault to recuperate. In 1982 she started the Foster/Shelter Home until she retired in 1996.
She received a Certificate of Achievement from the Chippewa County Family Independence Agency for her service of Children's Foster Family Care 1982 to 1996. In 1997, she received a Certificate of Accomplishment from Senator Carl Levin for outstanding work in crime prevention. In 1998, she was VFW Auxiliary Buddy Poppy Chairwoman. In 2012, she was Citizen of the year at the VFW Post 3676 Awards Banquet. She belongs to the Brimley VFW Auxiliary 9023.
Her hobby was crocheting. She made hats for HBH, American Legion, VFW, Safe Haven and Jacobetti in Marquette.  She loved to play cribbage, euchre, pool, and bowl. 
Fern is survived by her daughter, Gail (Clayton) Shunk, grandson, Wally (Dezria) Weber, grandson, Kevin Weber, granddaughter, Tara (Jeff) Nysen, grandson, Dale Weber, Jr., and many nieces, nephews, and good friends. Fern has 13 great-grandchildren and 3 great-great-grandchildren.
She was preceded in death by her parents, son, Dale Weber, Sr., grandson, Stephen Weber, sister, Bertha Bigelow, brothers, Ralph Beaudoin, Alex Beaudoin, George Beaudoin and Donald Beaudoin. 
The family of Fern would like to give a special thanks to the staff of War Memorial Hospital Long Term Care. In lieu of flowers, donations can be made to War Memorial Hospital Long Term Care.
A memorial service will be held later this year.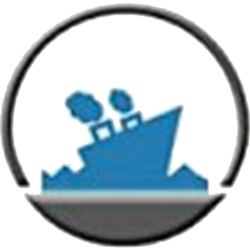 Latest posts by Staff Report
(see all)