Fay Smart passed from this life into the arms of her Savior, her husband Don, and son Larry on December 23, 2020. Fay was born to Henry and Nellie (Anderson) Smith on October 7, 1926 on a farm located on Fish Road west of Pickford. Shortly after she was born the family moved to Ypsilanti, Michigan where her Dad found work in an auto plant. When Fay was 3 years old, they moved to "The Soo".
Fay met Donald Smart, the love of her life, while in high school. They were married shortly after Don returned from duty in the Army Air Force. Fay and Don were parents of three sons, Larry, Ron, and Ted. The family enjoyed countless family vacations. When the boys were young they enjoyed tenting and later graduated to a 13 foot camping trailer which eventually led to adding a boat and trailer. Along with traveling they enjoyed most weekends camping at Monocle Lake Campground with many of their friends. After the boys were raised Don and Fay continued camping and traveling as far as Alaska. They also vacationed in Hawaii. As time went on, they shared their adventures with grandchildren and great-grandchildren. Fay was a fun Gramma. She also enjoyed snowmobiling, downhill and cross country skiing, swimming, and water skiing. The extended family enjoyed many wonderful times at the hunting camp.
Fay was an accomplished seamstress creating many beautiful and fun outfits for her-self and grandchildren. She was also an accomplished baker. Her pie crust was the best. She was a skilled homemaker. Fay worked many years in the catalog department of J.C. Penney, Vanderhook Furniture, and Erickson Appliance and Furniture.
She loved her home on Parnell Street and her neighbors. She moved to the Avery Square later in life and made many friends there as well. Her last residence was Hearthside Assisted Living, where she made new friends of the other residents and the staff.
To know Fay Smart was to love her. She was a strong woman who overcame many obstacles through her deep quiet faith and was a loving example to all.
She was a member of First Church of Christ and of course, was loved by her church family.
We are blessed to have been a part of her life. Her love will continue to influence and guide us.
Until we meet again….
Fay is survived by sons Ronald Smart/Jo; Ted Smart/Michelle; daughter-in-law Renie Smart; Grandchildren: Laurie Smart-Gierke/Jeff; Daniel Smart/Mary; Matthew Smart/Sarah; Nicholas Smart/Christina; Bethany Simpson/Chet; Benjamin Smart; Samuel Smart/Jen
Great- Grandchildren: Rachael Smart/Damian; Jack Gierke; Annika Gierke; EmilySmart/Conner; Amy Smart; Lexi Smart; Addie Smart; William Smart/Emma; Piper Smart; Jaidyn Smart; Arabella Smart; Cassie Simpson, Brooklyn Simpson, Hayden Simpson, Evan Smart; Logan Smart and Ellie Smart
Fay was predeceased by: Henry and Nellie (Anderson) Smith; Donald W Smart; Larry A Smart; Basil Smith, brother and Jean Smith Sister-in-law.
A special thank-you to Rachel Solomon-Boon for her love and dedication to Fay and to our family. Also heartfelt thanks to Hearthside Assisted Living who cared so lovingly for Fay.
A celebration of Fay's life will be held in the Summer of 2021. Donations in Fay's memory may be left to First Church of Christ; 300 W Spruce St. or to Hearthside Assisted Living 1501 W 6th Ave. Sault Ste Marie MI.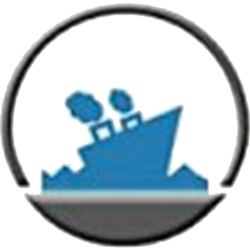 Latest posts by Staff Report
(see all)