Donald James Plumstead, age 94, passed away unexpectedly, on Wednesday, January 6, 2021, at his home in St. Ignace, Michigan. He is missed and remembered with love by his spouse of over 68 years, Harriet (Furlong) Plumstead; his children, Margaret Plumstead Bloemers (Grand Rapids), George F. Plumstead (Kalamazoo), Anthony D. & Joyce Franklin Plumstead (Fremont), John B. & Janet Lukas Plumstead (St. Ignace), and Marianna & Angela McIntosh Plumstead (Grand Rapids); grandchildren, Jacob (Sara Nota) & Nathan Bloemers, Michelle & Daniel (Ashley Denise) Plumstead, Meredith (Plumstead) VandeHaar, Fiona & Jordan Plumstead; siblings-in-law, Paul P. & Angela Furlong Murphy (Lewiston, ME); nieces and nephews, Sorcies, Rahillys, Bruces, Furlongs, & Murphys.
Don was preceded in death by his infant children, Mary Clare, Thomas, Michael, & Matthew; parents, George B. & Clare Wall Plumstead; sisters, Juanita Plumstead O.P., & Patricia Plumstead Sorcie; in-laws, Francis P. & Margaret Jordan Furlong, Donald & Margaret Furlong Dechant, Robert P. & Marianne Furlong Rahilly, Francis & Jane Turner Furlong, and L. Wallace & Barbara Furlong Bruce; son-in-law, Ellwyn W. Bloemers; and grandson, Samuel Ryan Bloemers.
Don was born on September 19, 1926, grew up on Chicago's South Side, and accordingly, was a life-long, loyal fan of the Bears, White Sox, the Fighting Illini, and Notre Dame. As a boy, he enjoyed crawling through fields on his belly, with a saltshaker in his pocket, to snitch and eat tomatoes from the vines. At an early age, he showed innate artistic ability and signs of a "photographic" memory, with an amazing ability to recall, in minute detail, what he saw or read, and then to draw or describe them much later. His father was a plumber by trade and Don was his "apprentice", but he dreamed of being an engineer and a fighter pilot. He enrolled in the aviation mechanics program at the new Chicago Vocational High School (run by the U.S. Navy during World War II), enlisted in the Navy while still in high school, and served in the South Pacific, stationed in Guam.
After the war, Don returned to his education with an eye toward an artistic career, attending the prestigious School of the Art Institute in Chicago. He apprenticed with an artist-in-residence at Sienna Heights College, in Adrian, MI, where he met the love of his life, Harriet "Hart" Furlong. They were married on June 14, 1952, in Newberry, MI. Don pursued a career as a graphic artist in Chicago, working at a number of larger studios and, by the mid-1960s, had his own one-person studio space at the Italian Court on N. Michigan Avenue, a now- legendary artistic enclave. Eventually, Don was recruited by one of his commercial clients for an in-house position. In June, 1966, Don and Hart moved from Oak Park, IL, to Fremont, MI, with their five children, where they lived on the west shore of Fremont Lake and Don worked at Gerber Products Company as a graphic artist and later as Production Manager of Gerber's Art Department, until he retired.
After retirement, Don and Hart moved to St. Ignace, in Michigan's Upper Peninsula, something they'd had in mind since their 1951 honeymoon along Lake Michigan's northern shore. Don designed a house to meet both of their specifications, which they built it on the north shore of Lake Huron, just east of the Mackinac Bridge, where they have lived for the last 30 years.
Don was born with the soul of an artist, a mathematician's brain, and the heart of a hero. He is remembered with love, admiration, and great respect for his honesty, integrity, and compassion; his exemplary work ethic; his keen, analytical intellect; his great interest in American politics and history; his passionate anti-racist views; his sharp, dry sense of humor; his love of storytelling, art, architecture, and music; and his favorite pass-time: "putzing & puttering," as he called it, all day — in the woods with his grandchildren, in the garden, and in his workshop.
A Celebration of Life will be held in the summer 2021.
R. Galer Funeral Home of Pickford, Michigan is serving the family. Condolences may be sent to the family at www.rgalerfuneralhome.com
To send flowers or a memorial gift to the family of Donald James Plumstead please visit our Sympathy Store.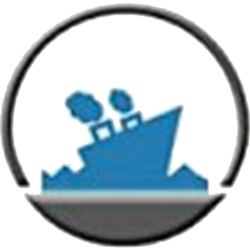 Latest posts by Staff Report
(see all)