Donald Allen "Wild Bill" Krull, age 64, of Neebish Island, passed away on Tuesday, December 28, 2020 at his home.
Donald was born on August 18, 1956 in Sault Ste. Marie, Michigan to Bernard and Loretta Mae (Germain) Krull.  Donald was a member of the Sault Tribe of Chippewa Indians.  He enjoyed hunting, fishing, being outdoors, and living on Neebish Island.  He had never-ending adventures, and always managed to "stay under the radar".  He was a great cook, and loved to have parties.  Donald loved all of his family, and was a legend to all his nieces and nephews.  

Donald is survived by his sisters:  Barbara Parr of of Sault Ste. Marie, MI, Tibby Perry of Kinross, MI, Betty Freiheit of Sault Ste. Marie, MI, Maggie Lane of Sault Ste. Marie, MI, Wanda (Sam) Marble of Sault Ste. Marie, MI, and Bernie (Calvin) Whiteman of Canton, IL; his brothers:  Manny (Cindy Payment) Krull of Sault Ste. Marie, MI, Mike (Kathleen Cook) Krull of Sault Ste. Marie, MI, and Ronald Krull of Neebish Island, MI.  He is also survived by his brother-in-law: John "Muggo" Nolan; many nieces and nephews; his special friend: Cathy Opanasenko-Rosales of Lansing, MI, and his special Neebish Island friends:  Diane & Les Laitinen, Anthony & Janet Douglas, and Diona Roja. 
Donald was preceded in death by his parents; and his sisters: Shirley Nolan, Diane Krull, and Tina Laaksonen.
A private family memorial service will be held at C.S. Mulder Funeral Home and Cremation Services. A Celebration of Life will be held later in the summer.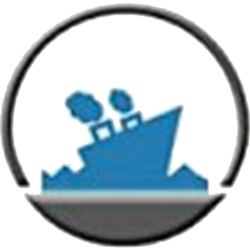 Latest posts by Staff Report
(see all)