The Unemployment Insurance Agency acknowledged Monday that individuals filing in 2021 for jobless benefits will only receive a maximum of 20 weeks of benefits because of the veto of $220 million from a supplemental bill, a reversal from what Democrats and Governor Gretchen Whitmer claimed, that the veto would not affected the intended extension of 26 weeks of benefits through March.
When Ms. Whitmer vetoed the $220 million transfer from the General Fund to the Unemployment Benefits Trust Fund, Republicans immediately denounced her for torpedoing the continued enhanced 26 weeks of benefits through March 31. Benefits were 20 weeks prior to boosting them to 26 as a result of the coronavirus pandemic. Ms. Whitmer's communications director, Zack Pohl, denounced the GOP criticism as a lie, insisting she did not veto benefits. Sen. Curtis Hertel initially said no worker would be affected by the veto.
"Workers who filed before Jan 1, 2021, and received up to 26 weeks won't lose those their right to those weeks," UIA spokesperson Lynda Robinson said in a statement Monday. "This does not affect the number of weeks provided by the federal unemployment benefit programs."
This comes despite multiple reassurances from Democrats last week the veto would not affect unemployment claims. Ms. Whitmer had even outright said during a media briefing last Tuesday that the veto "will not impact individual workers" and that "the funding I vetoed had nothing to do with extending benefits".
Whitmer deputy press secretary Chelsea Parisio clarified Monday the veto has no effect on those who filed prior to 2021. She said the governor is "hopeful the state Legislature will quickly take action to permanently extend unemployment benefits from 20 to 26 weeks for newly unemployed workers who file" from January 1 onwards.
"The bipartisan legislation Governor Whitmer signed extends benefits for Michiganders who have lost work because of COVID-19," Ms. Parisio said. "The governor's line-item veto to save $220M in General Fund taxpayer dollars in the employer-owned Unemployment Insurance Trust Fund has no effect on unemployed workers who filed before December 31."
It is not clear if Ms. Whitmer was aware the bill would affect those filing after that time when she vetoed the initial funding within the supplemental.
Ms. Whitmer vetoed the transfer because employers fund unemployment benefits through the State Unemployment Tax. There is no precedent for general taxpayers to prop up the Unemployment Benefits Trust Fund. Business groups, however, have said they will be facing a tax increase to pay for the drain on the fund from pandemic-ordered shutdowns implemented by Ms. Whitmer. The fund will likely run out of money this spring, though usually the state borrows from the federal government to alleviate such problems.
Mr. Hertel seemed to back this idea that the governor and Legislature would be able to find a solution that brought 26 weeks of unemployment to Michiganders without having "any corporate tax breaks," adding that while this was urgent residents would not see any losses in unemployment insurance until the end of May – when the 21st week of unemployment would fall – buying the body some time to negotiate on a solution.
He went on to add that because the state could not know what unemployment would look like in 2021, it could not be said that $220 million would definitively make a difference or not, saying: "none of that has been determined by the Legislature at any level. At that point, we're just picking a number out of thin air."
The Republican-controlled Legislature and then-Governor Rick Snyder reduced the number of benefit weeks from 26 to 20 in 2011. It also has declined to raise the maximum weekly benefit for almost 20 years.
"I think 26 weeks should be permanent and it shouldn't be based on … whether we give a corporate tax break or not. I think the two shouldn't be related," he said. "That being said, I think we're all open to having discussions – there obviously have been federal stimulus dollars that have been passed … I'm not opposed to working with the Legislature and the governor on a reasonable negotiation of what the answer is."
Whether that's likely to happen, however, is unclear.
Spokespersons for both Senate Majority Leader Mike Shirkey and Speaker Jason Wentworth indicated that it was Ms. Whitmer's veto that is the culprit for shortening unemployment for those that file in 2021 – meaning it is her burden to see Michiganders out of this conundrum.
"The $220 million supported by Republicans and Democrats would have addressed the issue," Shirkey spokesperson Amber McCann said, of a six-week extension to benefits. "Whitmer vetoed that funding. I'd say it's up to the governor to offer a solution to the problem she created."
House Republican spokesperson Gideon D'Assandro reaffirmed the sentiment, adding that the need to find a new solution to 26 weeks of unemployment would have been unnecessary if Ms. Whitmer had approved the $220 million as part of the supplemental – as originally intended.
"It's a little disingenuous to demand the Legislature fix something you refuse to admit you broke," he said.
And Mr. Wentworth, in a statement, said Ms. Whitmer needed "to be honest about what happened last week" so that the Legislature and her administration could work together to "fix her mistake."
"We don't know if Governor Whitmer accidentally eliminated a month and a half of unemployment benefits for Michigan's working families, or if she did it on purpose. We do know her administration is on record lying about her veto of benefits last week, misleading workers who need answers," Mr. Wentworth said. "Whether she admits it or not, the facts are clear – anyone filing for unemployment between now and April will have fewer benefits because of her veto. People need the truth."
He went on to add: "The bottom line is that the governor's veto cut off benefits for the very people put out of work by her own actions. It is a cruel game that working people cannot win, and it is well past time we all stop playing it."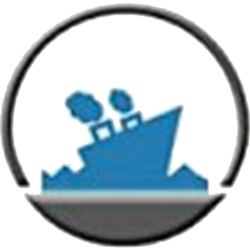 Latest posts by Staff Report
(see all)