Dolores "Dee" Marie Cartwright, age 90, of Kincheloe, Michigan passed away Tuesday afternoon, December 22, 2020, at War Memorial Hospital.

Dee was born on March 29, 1930 in Flint, Michigan to the late Trefflie, and Florence (Brabant) Forrest. Dee graduated at age 17 from Loretto Academy with the class of 1947. She attended the LSSU nursing program until she married and started a family.

She was a lifetime member of the Women's VFW auxiliary and a member of Saint Joseph Catholic Church of Rudyard. She retired from the State of Michigan in 1995 after 18 years as an employment placement counselor. Prior to that, she held many jobs, from working at the Soo Creamery to managing the credit department at the old Tempo store.

Our Mom/Grandma was remarkable. She contracted polio as a very young woman but worked and raised a large family as a single mother, despite many physical and personal difficulties.

Those who knew her described her as, "independent", "brave", "amazing", "inspiring", "tough". We knew her as loving, generous, warm, caring, devoted and fun! She was so much fun. She was also creative as an artist in her garden and home, always painting, sewing, and baking. She was selfless and compassionate and put everyone in front of herself. She took time for all of us.

She made her home a haven for all of her family, especially during the holidays. She opened her home to so many others, too. Everyone was welcome.

What she wasn't says much about her as well. She wasn't a complainer, no matter how much pain she was in or how difficult things were for her.
She wasn't critical of others.
She wasn't vain. Even though she was very intelligent, she did not take herself too seriously. She loved acting goofy and making silly faces.
She wasn't jealous or resentful. Her life was not easy, but despite all her struggles and hardships, she continued on. Our Mom was no quitter.

She was a fighter until the end, and to say her family will miss her would be an understatement. She was too good for this earth. We didn't deserve her. But she deserved peace and her home in heaven. We are grateful she is there now.
Dee is survived by her children: Richard Holmes, Sr., David (Bonnie) Holmes, Jerald Holmes, Sr., and Sheila (Gary) Hatch; Five stepchildren; Cindy, Sherrie, Deborah, Randy and Donald and their families. Seventeen grandchildren: Michael, Scott, Vanessa, Crystal Ann, Bernadette, Traci, Richard Jr., Meghann, James, Cathy, Jamie, Carol, Jerry Jr., Crystal Lynn, Kyle, Gabrielle, and Landon; 22 great-grandchildren; and one great-great grandchild. Dee is also survived by her siblings: Dorothy Whaley, Helen Watts, and Fred Forrest; and many nieces and nephews.
Dee was preceded in death by her parents, first husband: George Holmes; second husband: Donald Cartwright; children: Deborah Holmes (1949), Carol Holmes (2012), and Susan Holmes (2016); and a half-sister: Virginia Lemperle (1997).
Private family services will be held at C.S. Mulder Funeral Home.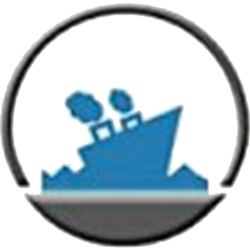 Latest posts by Staff Report
(see all)