Our sweet Colleen gained her angel wings on January 9th with family by her side. She was a very sweet and loving person with the kindest of hearts. There was always a smile on her face and made friends easily with everyone she met. She loved to sew and do any kinds of crafts. Her favorite thing to make were beaded keychains, and if you met her, you got one! And heaven forbid you interrupt her on Bingo days at Hearthside! Colleen loved her Detroit Tigers, Lions and the Packers as well as watching old movies. Playing tourist was always fun to do with her as she just loved to go the Soo Locks and watch the freighters. She could tell you every family member birthday and how old they were. And going to church was something else she loved to do. Colleen enjoyed Sunday School and all the kid's activities and the festivities of Christmas in Rapid River. She loved good music and could be found on the Relay for Life Track getting her dance on while fighting cancer.
Colleen attended School in the special education department until she was 16 years old. She lived her life out with her parents and did a lot of traveling after their retirement. They ended up residing in Florida for 19 years after all their travels. After their passing, she resided with her sister Margaret and brother-in-law Larry in Rapid River until moving to Sault Ste. Marie in 2018. Colleen then resided in Hearthside Assisted Living until Christmas of 2020 and moved into Hospice care at Margaret's house.
Survivors: Sisters Margaret Eagle, Suzanne (Tony) Orlando, and Brother Gordon McIlvain. Nieces Brenda (Donald) Eagle Ransom, Catherine Orlando, and Tammy (McIlvain) Howland, and Nephews Thomas (Celine) Orlando, and Brian (Kelley) McIlvain. She is also survived by several great nieces and nephews.
She is predeceased in death by her parents, John and Loretta (Dryer) McIlvain, Aunt Margery Dryer, Sister-in-law Joannie McIlvain, and Brother-in-law Larry Eagle.
Colleen touched many lives while here on earth. And she will be greatly missed by all who knew her.
A visitation will be held on Saturday, January 16, 2021, from 1-3 pm at the First United Presbyterian Church, Sault Ste. Marie in the social hall.
Memorials may be sent to Hearthside Assisted Living and designated for the Spa or the Aviary, the Chippewa County Animal Shelter, or the Delta County Animal Shelter.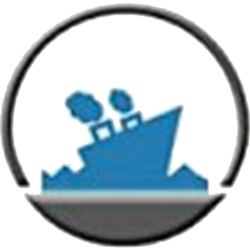 Latest posts by Staff Report
(see all)