Charles Russell Hine, age 84, of Drummond Island, Michigan, died at home on January 1, 2021. He was born November 20, 1936, in Kalamazoo, Michigan, to Russell and Margaret (Brown) Hine.
Charles served in the United States Navy Reserve for six years with two weeks of active duty each of those years. He married Helen Beck on April 7, 1956, in Kalamazoo. He had a 36-year career as a Lab Technician for Upjohn Co., later to be the Pharmacia Co., where he made the first Motrin tablet that was manufactured. He and Helen moved to beautiful Drummond Island and were blessed by God with a long and happy marriage.
Charles was a member of the Lake Center Bible Church in Portage, Michigan, and later a member of the Drummond Island Baptist Church. He was also a member of the DeTour-Drummond Community Choir.
Charles enjoyed woodworking, crafting, and gifting friends and family with many unique treasures.
Charles is survived by his wife, Helen; sons, Steven (Debra) Hine of Weston, Florida, Christopher (Stacia) Hine of Panama City Beach, Florida, and Eric (Barbara) Hine of Redford, New York; grandchildren, Jamie (Roy) Paul, Nichole (Brian) Richard, Sarah Hine, Garrett Hine, Weston (Amber) Hine, Allie (Tavaris) Owens, and Camille Hine; great grandchildren, Cade, Griffin, Killian, Emlyn, and Indiana; sisters, Holly (Bill) Sanders of Vicksburg, Michigan, and Ann Hollister of Kalamazoo.
Charles was preceded in death by a sister, Marie (Joe) Daley.
A memorial service will be held at a later date.
Memorial contributions may be made to Drummond Island Baptist Church Building Fund, PO Box 371, Drummond Island, MI 49726 or a charity of your choice.
R. Galer Funeral Home of Pickford, Michigan is serving the family. Condolences may be sent to the family at www.rgalerfuneralhome.com.
To send flowers or a memorial gift to the family of Charles Hine please visit our Sympathy Store.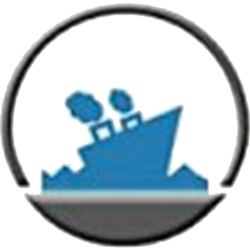 Latest posts by Staff Report
(see all)