Calvin Lynn "Cal" Cummins, age 65, passed away on December 25, 2020 at War Memorial Hospital.
Cal was born on June 14, 1955 to the late William and Betty Jean (Upston) Cummins, Jr. in Coldwater, Michigan. He graduated with the Class of 1973 from Tekonsha High School. Cal obtained the rank of Eagle Scout with the Boy Scouts of America. He married Delaine June Miller on March 28, 1981 in Tekonsha, Michigan.
Cal was a truck driver for over 30 years. He then retired, and was Campground Director and managed campgrounds for the Michigan National Forest Service. Cal loved his grandkids, and had many "adopted" grandchildren. He enjoyed fishing, camping, and being around the campfire. He loved to make food in his smoker, and was an avid woodworker. He also loved his "granddog", Remmy.
Cal is survived by his daughters: Kelly Cummins of Brimley, MI, and Becky (Mark) Omo of Girard, MI; his 12 grandchildren: Derick, Chad, Joshua, Dustin, Benjamin, Jacob, Emily, Joseph, Aiden, Owen, Tony, Joshua, Kaylee, and Bailli; his 8 great-grandchildren: Reece, Kolton, Gabriel, Gavin, Logan, Hayden, Weston, Dawson, Anastasia, Landon, and Benjamin, Jr; and the many friends who became like family.
Cal is also survived by his sister: Sandy (Fred) Stephens of Homer, MI; his brothers: Rusty (Jan) Cummins of Tekonsha, MI; and Daryl (Vicki) Cummins of Tekonsha, MI; and many nieces and nephews.
Cal was preceded in death by his wife: Delaine; his son: David Goldey; a brother: William E. Cummins, Jr., and a sister: Sherry L. Ankney.
A private family visitation and memorial service will be held at C.S. Mulder Funeral Home and Cremation Services on Tuesday, December 29, 2020, with Pastor Chad McDonald officiating.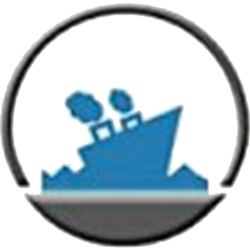 Latest posts by Staff Report
(see all)