Allan Joseph Kiczenski, age 67, of Cedarville, Michigan, died on January 26, 2021. He was born March 8, 1954 in Bay City, Michigan, to Julius and Joan (Rivard) Kiczenski.
Allan moved up to the Upper Peninsula in 1996 and started seeing the love of his life, Lois Green. This year, they would have been together for twenty-six years. They had three children together and Allan considered Lois' children his own.
Allan enjoyed hunting and fishing. One of his passions was tinkering in the garage and working on cars, lawn mowers, pretty much anything with an engine. He also liked scrapping vehicles. He loved crab legs, coffee, and being around his children and grandchildren. He especially loved cooking big meals for his family.
Allan is survived by his significant other, Lois; children, Allan Joseph Kiczenski Jr. of Pinconning, Michigan, Joshua Mark Kiczenski of St. Charles, Michigan, Jason Matthew Kiczenski of St. Charles, Brandon Michael Kiczenski of Cedarville, Nathan Michael Paul Kiczenski of Cedarville, Ashley (Travis) Kiczenski of Goetzville, Michigan, David Hokenson of DeTour Village, Michigan, Amanda Hokenson of Lansing, Michigan, Matthew Green of St. Ignace, Michigan, and Robert Green of Cedarville; grandchildren, Abel Joseph Connor, Ava Mae Connor, Lane Mitchell Kiczenski, Carson Allan Kiczenski, Collin Matthew Kiczenski, Logan Symons, Adrianna Mae Symons, Abbie Marie Green, Joseph M. Pease II, and Courdre Desean Matthews Jr.; siblings, David (Dawn) Kiczenski of Kawkawlin, Michigan, Kathy (Danny) Dowd of Pinconning, Elaine (Mark) Keith of Kawkawlin, Cindy Kiczenski of Goetzville, and Tina Flook of Detroit, Michigan; and mother, Joan.
Allan was preceded in death by his father, Julius; and daughter, Robin Lynn Kiczenski
There will be a Celebration of Life service held in the Summer 2021.
To send flowers or a memorial gift to the family of Allan Joseph Kiczenski please visit our Sympathy Store.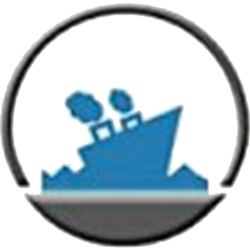 Latest posts by Staff Report
(see all)