Heaven gained a piece of our heart on Tuesday, January 12th, 2021. Adam Michael Sanderson, age 36, of Sault Ste. Marie, Michigan passed away at Hospice House of the EUP. Adam was born on July 10th, 1984 to parents Steven and Jamie Sanderson.
As a child growing up, Adam had many interests and hobbies. Adam was very active, participating in many sports, including hockey, soccer, and swimming. He loved to spend his days at the skate park with friends skateboarding, as well as riding dirt bikes with his Uncle Phil and cousin Eric. One passion that Adam had that followed him throughout his entire life was music. Adam LOVED music- from playing his guitar, to writing songs and singing. Music got Adam through anything life threw at him. Anywhere Adam went, his guitar would go too! Adam's creative, fun-loving personality allowed him to fit in with nearly any group of people. To know Adam, was to love him. Even through his 10-year journey with an anoxic brain injury, his personality, strength, and love persevered. Through those years, Adam put up an amazing fight and gave so many people so much hope. He made it clear to all of us that giving up just wasn't an option. Life is precious and we are all better for sharing his infectious laughter, smile and truly sweet soul.
Adam leaves behind 3 beautiful girls, Kiahna, Alleyah, and Macy. We will forever see Adam so vividly in their faces. His father and mother, Steve and Jamie Sanderson; 3 sisters, Stephanie, Jenna, and Jacilyn; niece and nephews, Brooklyn, Kyler, Connor, and Carter. He is also survived by many wonderful uncles, aunts, cousins, and good friends.
Adam was preceded in death by his loving grandparents, Malcom and Helen Warner and Russell and Rosaline Sanderson.
To quote a friend, "Well done Adam, the world needed more of you around."
A celebration of life is planned for July 2021.
In lieu of flowers, donations can be made to Great Lakes Recovery Centers- Rebuilding Hope and mailed to Karen Sprague at 2655 Ashmun St., Sault Ste. Marie, MI 49783 or to Families Against Narcotics of Chippewa County.
To send flowers or a memorial gift to the family of Adam Michael Sanderson please visit our Sympathy Store.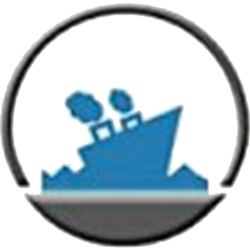 Latest posts by Staff Report
(see all)