Way back in July of 2020, Chippewa County Deputy Lindy Waite was on patrol when she received a call for a medical emergency. Upon Deputy Waite's arrival she discovered a man on the floor turning blue.
Deputy Waite recovered her AED and applied it to the victim, but was informed by the machine that a shock wasn't advised. Deputy Waite began CPR.
By the time the responding ambulance arrived, Deputy Waite was relaxed and enjoying the fruits of her efforts as the victim had recovered and was conscious.
Chippewa County Sheriff, Michael Bitnar, usually recognizes extraordinary behavior of his staff at an Awards/Christmas Dinner in December. Due to COVID-19 restrictions, though, that couldn't happen. This week, though, Sheriff Bitnar recognized Deputy Waite for her actions and presented her with the Department's Life Saving award.
"On behalf of the victim, his family and all the citizens of Chippewa County I thank you for your quick actions," Sheriff Bitnar said while presenting Deputy Waite with her wall plaque and uniform pin. "There is no doubt this man would not have survived without you."
Congratulations and Thank You, Deputy Lindy Waite.
[supsystic-gallery id=6]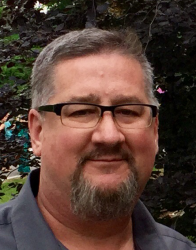 Latest posts by Mark Krupiarz
(see all)