Gertrude Amelia "Little Mealie" LeBlanc, 96, of Bay Mills, Michigan, walked on January 19, 2021 at her home surrounded by family. She was born on January 13, 1925 in Bay Mills, Michigan to Henry and Gertrude Mills. She had two brothers and three sisters.
Amelia was raised in the Assinins Old St. Joseph Orphanage until she turned eighteen. A devout Catholic, Amelia married her husband of 38 years, Albert "Big Abe" LeBlanc, on August 6, 1945. They shared thirteen children, 32 grandchildren, hundreds of great and great great grandchildren, and dozens of nieces and nephews from her siblings.
Amelia made her large and boisterous family her life's passion whether she was baking sweets and bread for her children, crocheting blankets for her grandchildren, singing lullabies to all of her babies, or calling her family to her house for Sunday breakfast after Church – she found joy and happiness being surrounded by her loved ones.
Amelia's favorite personal pastime was the beloved game of car bingo, which she and her husband first brought to Bay Mills in the late 1970's. It became a lifelong tradition, and for every week thereafter Amelia found a game of bingo to attend with her friends and family.
Outside of her devotion to her family, Amelia spent her life working for and serving her community. For numerous years, she served as Secretary, Treasurer, and Council Member on the Bay Mills Executive Council. Shortly thereafter, Amelia also quietly supported her Tribe and husband fighting for treaty fishing rights in the landmark cases People v. LeBlanc, and United States v. Michigan.
Yet, many people will remember Amelia for her laughter and dance moves after years of running Big Abe's Bar up by the island in Brimley, Michigan. For her good food, as she whipped up lunches with her best friends Marie Cameron and Audrey Lyons at the Bay Mills Senior Program. Or for her sweet smile and caramel candies, as she spent the last of her career years welcoming guests to Bay Mills Resort & Casino.
No matter where she was or what job she worked, any time someone entered a room Amelia welcomed them with a bright smile, a warm hug, and a kiss on the cheek. The joy and love she shared with all will be dearly missed.
Amelia is survived by her children, Bernadette (Edward) Lothrop, Eileen Daigle, Albert "Sonny" (Joann) LeBlanc, Debra Murphy, Corrine Cameron, Anthony (Dawn) LeBlanc, Ruby (Sam) Hatfield, Jacques (Gloria) LeBlanc, and Evelyene (Joseph) McPherson.
Amelia is preceded in death by her husband, Albert "Big Abe" LeBlanc; her siblings, Evelyn Brown, Elsie Green, Russell Mills, Raymond Mills, and Ruby Chingwa; her children, Danny LeBlanc, Pierre LeBlanc, Raymond Marcell LeBlanc, and Soloma LeBlanc; her sons-in-law, Harold Cameron Jr., Joseph Daigle, and Ronald Murphy; and her grandchildren, Nicholas Cameron and Marcell LeBlanc.
Visitation will be Friday, January 22, 2021 from 10:00am until 2:00pm at St. Kateri Tekakwitha Catholic Church in Brimley. Mass of Christian Burial will be Friday, January 22, 2021 at 2:00pm at St. Kateri Tekakwitha Catholic Church with Celebrant Father Dominic Yamoah. Final resting place will be Mission Hill Cemetery in the spring. Clark Funeral Cremation Burial Services assisted the family with arrangements.
To send flowers or a memorial gift to the family of Gertrude Ameila "Little Mealie" LeBlanc please visit our Sympathy Store.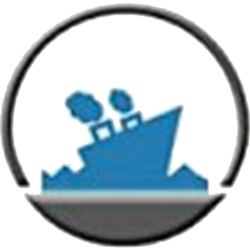 Latest posts by Staff Report
(see all)