Timothy Michael Swailes, 62, of Lock Haven, and formerly of Sault Ste. Marie, Mich., passed away Wednesday, Jan. 6, 2021 at his home.
Born March 17, 1958 in Sault Ste. Marie, Mich., he was a son of the late Charles Swailes and Margaret (Hodge) Swailes who survives in Crystal Falls, Mich.
Tim was a 1976 graduate of Sault Area High School, where he played varsity ice hockey. Tim additionally played defenseman for the Soo Indians. He continued his ice hockey career at Ferris State University before earning his degree from Northern Michigan University.
In 1977, he married his high school sweetheart, the former Arlie D. Seward, with whom he shared 43 years of marriage.
While living in the Soo Tim spent his career as a butcher at Neville's and milkman a for Osborne Dairy. Tim additionally worked for the City of Soo for the city's recreation department.
He was Catholic by faith and spent his life as a devoted husband, a wonderful father and an adoring grandfather to Nathaniel and Amelia.
Tim was a member of the NRA and was formerly part of the Citizen's Auxiliary Police of Chippewa County Sheriff's Office.
He enjoyed coaching the Soo Area Children's All-Star hockey team.
Tim loved all things outdoors, whether it be hunting, fishing, kayaking with Arlie or simply taking in the wildlife in his front yard.
In addition to his mother and wife, Arlie D. Swailes of Lock Haven, he is survived by his son, Robert C. (Angela) Swailes of Gettysburg; his daughter, Nicole (David) Zanoni of Grantsville, Md.; two grandchildren, Nathaniel and Amelia Zanoni; a brother, Robert E. Swailes of Goetzville, Mich., and his children; a sister, Mary Frances Swailes of Mesa, Ariz., and her children; his father-in-law and mother-in-law, William and Sophie Seward of Sault Ste. Marie, Mich.; and Arlie's siblings.
Along with his father, he was preceded in death by a sister and brother-in-law, Margaret and Duane Dupra.
A private family gathering will take place at the convenience of his family.
Memorial contributions in Tim's name may be made to St. Jude Children's Research Hospital, 501 St. Jude Place, Memphis, TN, 38105.
Arrangements are under the direction of the Moriarty Funeral Home & Crematory, 112 E. Church St., Lock Haven.
Online condolences may be given by visiting www.moriartyfuneral.com.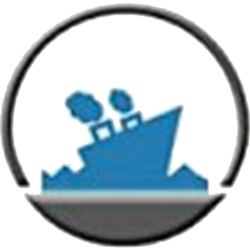 Latest posts by Staff Report
(see all)