Victoria Violet Killips/Simon (gakamijiwan ikwe, joyful waterfall woman) age 80, of Sault Ste. Marie, Michigan went to the be with her creator November 26th 2020, at her home.
Victoria was born on February 13, 1940 in Thessalon, Ontario. She was an Elder of The Thessalon First Nation Tribe. Victoria was retired from the Kewadin Casino where she worked for ten years. She loved her culture, she loved her creator, and she loved people. Victoria
was the type of soul that was rare. She was a great waterfall warrior women. She kept the light shining bright in every situation she was so strong and conquered many hardships throughout her life with a graceful heart. Victoria paved a path for many and was full of joy, laughter, and she was always full of endless generosity, kindness and love. Victoria enjoyed shopping, camping, spending time with her family and friends. She loved playing "Skip-Bo", participating and teaching in cultural events, and being able to experience her cultural history and traditions. She loved going to "pow wows". She enjoyed the beautiful and traditional music of her native culture. Seeing all her friends and family filled her with such joy and happiness, she couldn't help but have a big smile on her face. She loved doing crafting, sewing, and baking. Her favorite color was teal green. She loved turtles and her dog Oreo.
Victoria's favorite song throughout her life was "Coat of Many Colors" by Dolly Parton. When she was a child she had that coat of many colors made by her mother and she wore it proudly. Victoria loved to sit on the deck drinking Tetley's tea with her family. Victoria was a beautiful women, with a heart of gold, she made an impact on every single person that she met and every place that she went. She was the type of women that would always leave her footprints in the sand so that others would see where to walk even when it was storming she always led the way and she did it with a courage and a strength of great will.
Victoria is survived by her children: Yvonne Woodbury (Steve), Ron Killips, Deborah Barnett (James), Dan Killips, and Chet Killips; Her siblings:
Albert Simon, Joe Simon, Ron Simon, Bobbie Simon, Joann Giddings, and Yvonne Oliver; her grandchildren: Amanda Bradley, Joshua Barnett, Chris Killips, Shonna Woodbury, Leanna Woodbury, and Donnie Killips; and her great-grandchildren: Tayla-Olesky Woodbury and Dustin Clem.
Victoria was preceded in death by her mother: Susan Simon; her father: Adalare Simon; two brothers: Howard and George; and her grandson: Mike Killips.

Due to Covid19, a memorial service will be for immediate family and held at a later date.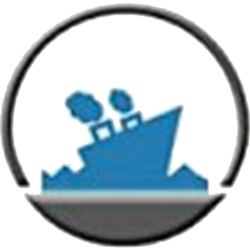 Latest posts by Staff Report
(see all)