Stephanie Joy (Chard) Smith, age 46, of Hessel, Michigan, died December 17, 2020, in Petoskey, Michigan. She was born August 5, 1974, in Petoskey, to Marvin James Chard and Edna Mae (Turk) Chard.
Stephanie, as a young child, moved to Florida with her mom where she attended school. At age 17, she returned to the Upper Peninsula of Michigan where she attended Bay Mills Community College and earned her degree as a Licensed Practical Nurse following in the footsteps of her mother and grandmother who were nurses. She worked at War Memorial Hospital and volunteered wit the Clark Township Ambulance Corps. She met Paul Richard Smith and they started their family. They married July 22, 2006 in Hessel. Stephanie also worked for the Sault Ste. Marie Tribe and most recently for Medilodge. She had a kind giving spirit and her door was always open to family and friends.
Stephanie attended the Les Cheneaux Christian Followship, the First Union Church, and the Bethel Lutheran Church.
Stephanie loved spending time with her family and was always taking pictures. She was the fun mom who always transported her kids and their friends and liked to go to all the school sports and music events. She loved her grandchildren and would often "spoil" them with ice cream before dinner.
Stephanie is survived by her husband, Paul Smith; daughters, Julia Smith and Reagan Smith of Hessel; step-children, Katie (Anthony) Scheib of Sterling Heights, Michigan, Amy (James Davis) Smith of Clinton Township, Michigan, and Jake (Erika) Smith of Superior, Wisconsin; and grandchildren, Emily Gardner, Addison Gardner, Lucas Scheib, Avery Davis, Marquette Smith, and Hogan Smith; mother, Edna Chard; father and step-mother, Marvin and Elaine Chard of Hessel; siblings, Donald Ray Thon of Hessel, Kelly (Jim) Kopko of Pickford, Pennie (Mark) Clymer of Cedarville, Jeff Thon of Hessel, Shannon (Dave) Vander'Werp of Muskegon, Michigan, Linda Leon, Mary Beth Risk of Sault Ste. Marie; and sisters-in-law, Joyce (Steven) Crandall, Barbara (Rod) Taber, Christine (Keith) Coderre, and Barbara Smith.
Stephanie was preceded in death by her maternal grandparents, Helen and Earl Turk; paternal grandparents, Julia and Marvin Chard brothers, Norm Leshinsky and Johnny Mrozek; sister, Helen Ann Leshinsky; and brother-in-law, Rick Smith.
A memorial service will be held in the spring or summer of 2021.
To send flowers or a memorial gift to the family of Stephanie Joy Smith please visit our Sympathy Store.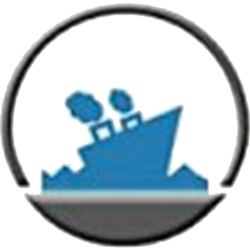 Latest posts by Staff Report
(see all)