MARQUETTE, MI–Canada's most venerated scientist, who was once voted among the top five most trusted people in the nation, has endorsed Governor Gretchen Whitmer's enforcement to shut down Enbridge's obsolete, Line 5 crude oil pipeline in the Straits of Mackinac.
Dr. David Suzuki, who founded CBC's The Nature of Things–now in its 60th year of broadcasting–and ranked as the fifth most trusted Canadian in a 2004 national poll, praised Governor Whitmer's and Michigan's stand against the risk of Line 5 to the Great Lakes.
"I applaud Michigan Governor Whitmer's decision to shut down Enbridge's Line 5 pipeline," said Dr. Suzuki. "As a Canadian, I am ashamed of both our federal and provincial governments that still put the health of their economic and political agendas above the health of the atmosphere that gives us air to breathe."
Governor Whitmer on November 13 notified the pipeline owner, Canadian-based Enbridge, that the company's continued violation of its 1953 easement agreement with the state of Michigan required that Enbridge end the daily flow of 23 million gallons of crude oil across Michigan by May.
The line has caused 33 recorded spills, and threatens Great Lakes freshwater as it crosses beneath the Straits of Mackinac. Nearly all the crude oil in the pipeline ends up in Canada for refining or overseas export. A judge ordered Line 5 shut down for damage earlier this year, and the U.S. Environmental Protection Agency in June fined Enbridge $6.7 million for maintenance violations along the company's Lakehead Pipeline System, which includes the Line 5 pipeline that crosses the open waters of the Straits of Mackinac and through nearly 400 other Michigan waterways.
Gov. Whitmer's actions sparked criticism from Alberta Premier Jason Kenney, who called Michigan's governor "brain dead." Alberta is home to Enbridge's corporate headquarters. Canadian pushback on Gov. Whitmer's decision has also come from the mayor of Sarnia, Ontario, where most of Line 5 oil is transported to refineries after its 645 mile long trip through Michigan and the Straits of Mackinac.
Dr. Suzuki suggested Canadian criticism of the Michigan stance is disappointing, but unsurprising.
"That's why Canada has such a dismal record on the climate issue; we talk a good line, but our actions speak louder.  Thank you, Michigan!" Dr. Suzuki said.Dr. Suzuki co-founded the Vancouver-based David Suzuki Foundation.  One of Dr. Suzuki's American partners, the Superior Watershed Partnership and Land Conservancy, based in Marquette, released Dr. Suzuki's remarks about Line 5 to Oil & Water Don't Mix, the coalition of Native American tribes, businesses, civic groups, and faith communities seeking the decommissioning of Line 5.
More information:  David Holtz 313-300-4454/david@davidholtz.org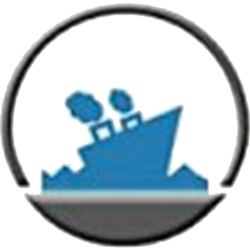 Latest posts by Staff Report
(see all)