Lindy Marie Ann Bailey, age 65, of Drummond Island, Michigan, passed away peacefully in her home with her loving husband, Fred, by her side on November 30, 2020. She was born February 12, 1955 in Sault Ste. Marie, Michigan, to Ivan Mead and Margaret (Winneroski) Gable.
Lindy grew up on Drummond Island. She married the love of her life in 1972. She attended DeTour High School and graduated in 1973, shortly after welcoming her and Fred's first child. She worked for Bonnie and Carl Bucht Bakery for fifteen years, welcoming two more children along the way. She later worked for the Drummond Island Hunting and Fishing Club as its manager and caretaker for twenty-five years. She was dedicated to her work, but even more dedicated to her family. She found a way to perfectly balance the two.
Lindy was the center of her family: a devoted wife, an incredible mother, and the most loving grandmother and great grandmother. She taught each of them to love whole-heartedly without fear, and that love can span to the moon and back, beyond the stars, through galaxies, and last even longer. She taught them that strength isn't al-ways displayed by muscle and physical stamina, that resilience, grit, and passion are three of the most important qualities you can have, and that you are only as good as your word, so make it good, honest, and intentional. Lindy was sweet, generous, and a wonderful listening ear and helping hand- she went above and beyond for not only family and friends, but for strangers as well. Along with that came a fierce 'Mama Bear' mentality – she nurtured and protected her family.
Lindy was a member of the Drummond Island Ambulance Corps.
Lindy loved tending to her gardens and maintaining her yard. She found beauty in all flowers, one of her favorites being Brown Eyed Susans. She loved watching hummingbirds visit her flowers and feeders. She also enjoyed fishing in the Spring and Fall as well as cooking and baking her famous chocolate chip cookies. She loved to watch the sunset on the family lot and feeling the sun on her face. She delighted in the outdoors, especially being out on the water and watching the night sky. When her grandchildren and great-grandchildren were in her presence, she loved to watch them run around and snuggle up with them for movies and stories. She also liked playing Euchre and Bingo back in the day with the ladies, and casino adventures with her mother
Lindy is survived by her husband of forty-eight years, Frederick A. Bailey Jr.; their children, Robert M. (Melissa) Bailey of Fort Wayne, Indiana, and Suzanne M. (Jonathan) Drouin of Clarkston, Michigan; grandchildren, Samantha (Benjamin) Hurlbert , Frederick J. Bailey Jr, Bryton Bailey, Aubrey Drouin, Marcus Drouin, Nathan Drouin, and Maxton Bailey; great-grandchildren, Hayleigh, Jameson, and Remington Hurlbert, and Eliza Bailey; siblings, Ivan Mead Jr. (Susan) Gable of Drummond Island, Stephanie (Edward) Gratowski of Gibraltar, Michigan, Jackie (Chuck) Chrzan of Drummond Island, and Tammy (Jim) VanAntwerp of Petoskey, Michigan; sister-in-law, Marlene Bailey; and brothers-in-law, Chris Bailey, Ed Bailey, and Gary Bailey.
Lindy was welcomed into Heaven by her son Frederick Jason Bailey, parents Ivan and Margaret Gable, and brother David Gable.
The family would like to say, "Thank you to everyone who has jumped in, lent a hand, sent their condolences, expressed loving words, and those who have done all the small things that are truly big things to us. It is appreciated by our family more than words can explain."
A private family gathering is being held, with later plans to have a larger family celebration when it is safe to do so.
To send flowers or a memorial gift to the family of Lindy Marie Ann Bailey please visit our Sympathy Store.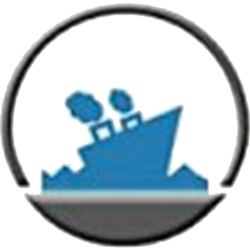 Latest posts by Staff Report
(see all)