Joyce Marie (Leask) McCoy, age 91, of Sugar Island, MI passed away early Sunday, December 27th, 2020 at her home on Sugar Island surrounded by her children.
Joyce was born on May 27, 1929 in Sault Ste Marie, MI to Joseph and Bernice (McCoy) Leask. She graduated with from Sault High School with the Class of 1947. On September 2, 1950 she married the love of her life Arthur "Nugs" McCoy in Sault Ste Marie, MI. and made their home on Sugar Island living on the St Mary's River where they raised their children. After her youngest child started school she became a Paraprofessional/Title IV for the Sault Area Schools where she enjoyed teaching her students and retired after 17 years. The library at the Sault Area High School was dedicated in her name for her outstanding work she did with the students.
Joyce loved reading, crocheting, doing word search puzzles, watching Wheel of Fortune, Jeopardy, playing card games with family and friends. She also enjoyed her time at the Casino. Joyce loved gardening, being outdoors playing kickball and cleaning the beach over the years with her grandchildren and great grandchildren. Joyce had a excellent memory and could recall and tell many detailed stories of her childhood and adult years. She kept diaries as a young girl and then later in life she wrote daily in her journals. She was a good historian and many called her for information and answers to questions, she will be missed dearly for this talent.
Joyce and Art traveled in their retirement years from the East coast to the West coast and as far South as Florida and the Bahama's and as far North as Alaska. In their early years they traveled with their young sons' hockey teams and they could always be found in the local hockey rinks. Joyce continued to watch hockey at the rinks and on TV.
Joyce was active with the Sault Tribe Elders and a member of the Sault Ste Marie Tribe of Chippewa Indians and a member of the Sugar Island Historical Society. She attended Sacred Heart Church on Sugar Island and St Isaac Jogues Catholic Church in Sault Ste Marie, MI.
She is survived by her children, sons: Douglas (Diane) McCoy of Monroe, MI, Darwin "Joe" (Sharon) McCoy of Sault Ste Marie, MI, Darren (Cathy) McCoy of Caledonia, MI, Darby (Cathy) McCoy of Sault Ste Marie, MI.
Daughters: M. Sue (Rudy) Pavlat of Sault Ste Marie, MI, Cindy (John) Quigley of Detour Village, MI, Luanne (Larry) Rutt of Deltona, FL, and Sherri (DeJay) Bumstead of Sugar Island, MI.
22 grandchildren and their spouses, Gerald (Melissa)Pavlat, Travis (Allison)Pavlat, Tanya (Matt) Dingley, Nicole (Ray)Traxler, Rebecca (Dave)Zaug, Amber (RD)Sober, Andrea (Vince) Sillas, Corey (Kevin)Oean, Dareth (Adam)Gilmore, Daraka (Matt) Hudecek, Cody McCoy, Brent Belanger, Matthew (Stephanie) Bumstead, Jenna (Levi) Eby, Rachael McCoy, Kaylee (Ryan)Olep, Theodore (Nicole)McCoy, Tyler (Amanda)McCoy, Trever McCoy, Trent (Lexi) McCoy, Chelsea (Josh)Graham and Lindsay (Brad) McCoy.
42 great grandchildren and 2 great great grandchildren.
Siblings, Gayle (Darrell) Belleau and Wilma Cairns, in laws, Margie Boissoneau, Marie DeMerse, Lorriane Leask, Donna "Tuff" Leask, Donna "Gordon" Leask, Elmo Smith, her childhood best friend Ali Allen and Special family friend Anne Schaefer of Australia. Joyce was a loved Aunt by 83 neices and nephews and over 150 great neices and nephews.
She was preceded in death by her husband Arthur in 2007 and her oldest son Darrel McCoy, her parents, her brother's Theodore, Leo "Tuff" and Gordon Leask. Sisters Lorriane Rutledge, Carol Smith and Linda Leask.
Funeral services will be held on Thursday December 31, 2020 at St Isaac Jogues Catholic Church on Marquette Ave with a public flow through viewing from 10 am to 12 noon followed by a private family Mass at noon. A live streaming of the Mass can be followed on Facebook page: Stshokajogues
Burial will take place on May 27th, 2021 at Oakland Chapel Gardens with a celebration of her life to follow on Sugar Island. In lieu of flowers, donations can be made to the Sugar Island Historical Society in memory of Joyce. SIHPS P.O. Box72, Sault Ste Marie, MI 49783
The family would like to thank Dr Paula Rechner, Dr Tim Teztlaff and good neighbor Jan Bailey for all their help during this difficult time.
Funeral arrangements are being made by Clark Funeral Cremation Burial Services. Condolences may be sent to the family at www.rgalerfuneralhome.com.
To send flowers or a memorial gift to the family of Joyce Marie (Leask) McCoy please visit our Sympathy Store.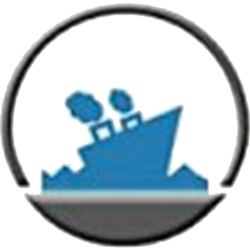 Latest posts by Staff Report
(see all)