Jason Kenneth Lucas Sr., age 64, of Houghton Lake, Michigan, died December 11, 2020, in Cedarville, Michigan. He was born February 2, 1956, in Trenton, Michigan.
Jason grew up in Lincoln Park, Michigan. He graduated from Lincoln Park High School and had played hockey for Ecorse High School. He married Lorraine Demyanovich on October 11, 1976 and they raised two children in Southgate, Michigan. Jason was a truck driver who drove concrete delivery trucks in Trenton, worked as an over the road truck driver for Leaseway, Dana, Ryder, and DHT trucking companies.
Jason enjoyed hunting, fishing, and spending time outdoors. For a time, he fished salmon in Harrisonville, Michigan. He especially enjoyed duck hunting trips with his brothers to Munuscong Bay in the Upper Peninsula. When he couldn't be outdoors, he liked to play videogames, especially Call of Duty Zombies, and taking trips to casinos.
Jason is survived by his children, Jason Kenneth Lucas Jr. of Milton, Florida, and Ashley Ann Lucas of Houghton Lake, and their mother, Lorraine Lucas; three grandchildren, Jason Lucas III, Madison Lucas, and Kimberly Lucas; great grandchildren, Gracie and Ella Jean; mother, Betty Jean (Christie) Lucas; brothers, George (Linda) Lucas of Orion, Michigan, Gerald (Vicki) Lucas of Southgate, Michigan, and Michael Lucas of Hampton, Virginia; and sister, Lynn (Tom) Majeske of Southgate.
Jason was preceded in death by his father, George J. Lucas, and sister, Nancy Wigginton.
A memorial gathering will held at a later date.
Interment will be in Edgewood Cedar Cemetery in Cedarville.
R. Galer Funeral Home of Pickford, Michigan is serving the family. Condolences may be sent to the family at www.rgalerfuneralhome.com.
To send flowers or a memorial gift to the family of Jason Kenneth Lucas, Sr please visit our Sympathy Store.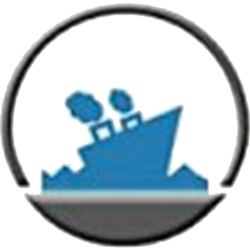 Latest posts by Staff Report
(see all)