James Daniel "Jim" Lockhart Sr., age 69, of Hessel, Michigan, died on December 14, 2020. He was born on February 19, 1951 in Sault Ste. Marie, Michigan to Reginald William and Jane Beatrice (Mangene) Lockhart.
Jim grew up in Cedarville, Michigan and graduated from Cedarville High School. He met Connie McCall at a party in Hessel. They fell in love and were married on June 21, 1975. They made their home in Hessel. He worked as a truck driver for Taylor Lumber, Mike Amorase, and Hessel Block. He worked at Cedar Pantry until the early 1990's before he became disabled.
Jim loved ice fishing and liked to shop at thrift stores and collect junk he didn't need.
Jim is survived by his children, James Daniel Lockhart Jr. of Cedarville, Jamie (Mark Alford) Lockhart of Hessel, and Jason Francis Lockhart; grandchildren, Travis Lockhart, Avery and Tracey Mitchell, Adam and Makayla Alford, Lance Dekeyser, Dustin Lambert, and Shawn Livingston; great-grandchildren, Ace, Lincoln, Paisley, and Evelyn; his dog, Lexus; siblings, Lois Plank of Hessel, Penny Lockhart of Warsaw, Indiana, Joy Lockhart of Warsaw, Everett Lockhart of Warsaw, and Robert "Bobby" Lockhart of Warsaw; brother-in-law, Clifford McCall of St. Ignace, Michigan; and sister-in-law, Wilma McCall of St. Ignace.
A private service will be held at a later date.
Final resting place is Maplewood Italian Cemetery in Hessel.
To send flowers or a memorial gift to the family of James Daniel Lockhart, Sr. please visit our Sympathy Store.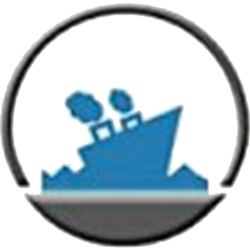 Latest posts by Staff Report
(see all)