There are many ways that you and your family can choose to celebrate the Christmas season during quarantine that will make the holidays memorable.
Calendars this time of year are usually full of gatherings with family and friends to celebrate the holiday season. And Christmas may be just around the corner, but it is going to look much different than in past years. It is important to remember that even during a pandemic, we can still take the time to enjoy most of what the holidays have to offer. If you're unsure how to make a quarantine Christmas special, we list three suggestions here.
Deck the House
One of the best ways to get into the holiday season is to decorate your home. Here are a few ways to go above and beyond this Christmas.
Inside
There is no question that people are spending more time indoors thanks to COVID-19, so going all out with your decorations can help get you into the holiday spirit. Consider taking some of your extra time at home to make your own holiday decorations like wreaths, ornaments, and candle jars. The traditional holiday decorations, such as a Christmas tree, lights, and garland, also make your home more festive.
Outside
The decorations outside of the home are just as important as those that are inside. Christmas lights, inflatable decorations, and holiday wreaths are sure to make your home more festive. If there are light displays in your neighborhood, you can safely take the family on a drive around to look at what others have done to show their Christmas spirit.
Take Advantage of Technology
Due to travel restrictions and safety concerns, holiday gatherings should be much smaller this year. But that doesn't mean that you won't be able to see those you care about. Video calls have become much more common, allowing us to connect even when the distance is in the way.
Another technology tip for the holidays is to do your shopping online. Not only can it be cheaper than going to the store, but it will also reduce your risks of contracting COVID-19. Virtual Christmas cards are another way to save time and money.
Care for Others
The holiday season is a time to help your fellow man. Buying gifts and party supplies from local businesses is a great way to contribute to the local community. For example, one of the many reasons to buy from a local butcher shop is that you are supporting a local business—plus all the farms they get their meat from.
Another way to make a quarantine Christmas special is to volunteer or donate to a local food bank or homeless shelter. Making others feel good is part of what Christmas is all about.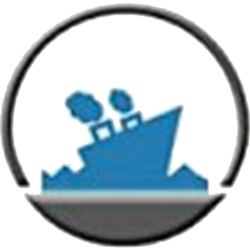 Latest posts by Staff Report
(see all)