On the morning of December 27th, Geraldine Mary Cameron Parish walked on at the age of 89 at Medilodge in Sault Ste. Marie, Michigan. Geraldine was born on November 3rd, 1931 in Bay Mills, Michigan to Herman and Francis (Hugo) Cameron, Sr. She spent her childhood in New Town, North Dakota before attending the Haskell Indian Nations University. A spur of the moment visit from old, familiar faces brought together her and her husband, Arnold Parish, Sr. The military life would lead them on many adventures from Louisiana, Kansas, Colorado, and Germany, all while growing their family and taking their children along for the ride, until they finally settled in Bay Mills.
Shortly before her youngest daughter was born, Geraldine took a position as a secretary at Brimley Area Schools, where she worked for twenty five years. Her career would take her down a path that allowed her to support tribal youth as they pursued their educational journeys. She established lasting impressions with many Bay Mills tribal youth while managing the Johnson O'Malley clothing program which assisted with providing school clothes and athletic gear. It was always a treat for many kids to take off early from school and pick out new sports shoes with Geraldine. In her final role, Geraldine was the Higher Education Director for Bay Mills Indian Community. She was very proud of the role she had in the lives of so many tribal college students, many that she referred to as her kids. Her dedication to supporting the educations of Bay Mills tribal members led her to receive recognition and numerous awards.
Outside of her career, Geraldine was a very active and involved community member, being a part of various committees. She also served on the Bay Mills Executive Council for multiple terms in the roles of Secretary and Treasurer.
It was always hard to catch Geraldine at home as she was always on the go. Geraldine enjoyed Garden River Bingo (who are we kidding, anywhere with bingo), attending school sporting events supporting her many grandchildren, and taking friends and family out to eat. A devoted Catholic, Geraldine was a member of the Blessed Saint Kateri, but attended services throughout the area. Geraldine loved hosting and being hosted, where she was known for having the best fried chicken recipe on the Rez. It was a perfect day for Geraldine if she was with her loved ones while sipping a Malibu and pineapple. Melva Payment, Grace Sauro, and Becky Munz were her friends who became part of her family. And if you did happen to find Geraldine at home, you would catch her watching her favorite show, Young & the Restless.
Geraldine is survived by her children: Arnold (Pamela) Parish, Sharon (Wade) Teeple, Stewart (Jill) Parish, Joni LaCoursiere, and Gloria (Jacques Sr.) LeBlanc; her grandchildren: Pilar, Nicole (Kevin), Sean, Kristin (Brian), Wesley, Edgar, Tracy, Brandy, Amber, Ashley, Carrie, Jordan, Loni, Jillian, Justin, Joshua, Jacques Jr (Candice), Joshua, Ashley, Trista, Jade; and her many great grandchildren. She is also survived by her brother, Keith (Janis) Cameron, and her sister, Sandra (Elmer) LeBlanc.
Geraldine is preceded in death by her parents, Herman Cameron Sr and Francis Hugo; her husband, Arnold Wesley Parish, Sr; her brothers: Carl Cameron, Herman Cameron Jr; her sisters: Francis Cameron, Irma Cameron Parrish, and her grandson: Marcell LeBlanc.
Visitation will be Wednesday December 30, 2020 from 11:00am until 3:00pm at St. Kateri Tekakwitha Catholic Church. Mass of Christian Burial will be Wednesday December 30, 2020 at 3:00pm at St. Kateri Tekakwitha Catholic Church with Celebrant Father Dominic Yamoah.
Final resting place will be Mission Hill Cemetery in the spring.
Clark Funeral Cremation Burial Services assisted the family with arrangements. Online condolences may be left at www.rgalerfuneralhome.com
To send flowers or a memorial gift to the family of Geraldine Mary Cameron Parish please visit our Sympathy Store.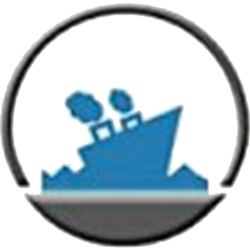 Latest posts by Staff Report
(see all)