Craig William Ruesch, a resident of Sault Sainte Marie, Michigan, passed away unexpectedly on December 11, 2020, at the age of 69, at War Memorial Hospital in Sault Sainte Marie, Michigan.
Craig is survived by his brother, Gary (Linda) and niece, Laura, of Fanwood, New Jersey; sister-in-law, Regina and nephew, Gregory, of Berwyn, Illinois; and niece, Vanessa of Bourbonnais, Illinois. He is predeceased by his parents, William and Mildred (Frank) Ruesch, and his brother, Glen (Regina) Ruesch.
Craig was born in Berwyn, Illinois on November 25, 1951, and was the oldest of three boys. He graduated from John F. Kennedy High School in Chicago, Illinois in 1969. After high school, at age 18, Craig enlisted in the United States Coast Guard. He married Victoria Shipley on October 28, 1978, and they later divorced. While in the Coast Guard, Craig proudly worked his way up through the ranks to retire 30 years later as a Senior Master Chief Petty Officer. Craig enjoyed his years of service in the Coast Guard, from his assignment on Beaver Island on Lake Michigan to his assignments in various parts of the world, including several trips between the North and South Poles on the Polar Star icebreaker.
From a young age Craig always wanted to know how things worked. He had many interests and hobbies. He enjoyed collecting (and anyone who knew Craig, knew he was a collector), repairing clocks, and collecting coins, tools, RC Planes, cars and trucks, and gadgets. He enjoyed helping other people who needed help at home with their computers or other things in need of repair. For a time, he also served as President of the RC Club in the Soo. He has touched many people's lives in ways they will not forget. The family requests in lieu of flowers, a donation be made in Craig's name to, War Memorial Hospital Development Fund, 500 Osborn Blvd. Sault Ste. Marie, MI 49783.
Clark Funeral Cremation Burial Services assisted the family with arrangements. Online condolences may be left at www.rgalerfuneralhome.com
To send flowers or a memorial gift to the family of Craig William Ruesch please visit our Sympathy Store.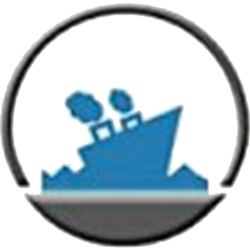 Latest posts by Staff Report
(see all)