Conrad Leonard Izzard, age 80, of Cedarville, Michigan, passed away Tuesday, December 15, 2020, with his wife at his side at the Hospice House of the EUP in Sault Ste. Marie, Michigan. He was born on March 17, 1940 in Cedarville to Luke Lee Izzard and Edna Esther (Webb) Izzard.
Conrad grew up in Cedarville and graduated from Cedarville High School in 1958. As a young man, he worked at Calvin Hardware in Cedarville. He met Anita Louise Stevenson at a dance in Hessel, Michigan, and they were married on September 17, 1960, at St. Stanislaus Kostka Catholic Church in Goetzville, Michigan. Conrad started working at the limestone quarry in Cedarville and retired in 1996 after 37 years working there.
Conrad was a member of Our Lady of the Snows Catholic Church in Hessel. He was also active in the Knights of Columbus Goetzville Council 7100 and Fourth Degree Soo Council 649.
Conrad loved working on his little hobby farm, deer hunting, and ice fishing with his son Mark for many years.
Conrad is survived by his wife of 60 years, Anita Izzard; two children, Brenda Sue Izzard of Northville, Michigan, and Carla Izzard of Eastpointe, Michigan; grandchildren, Ashten Izzard and Michael Johnson; great grandchildren, Grace Gruno, Sicily Brown, Valentino Brown, and Marklynn Thomas; daughter-in-law, Amy (Bob) Paczkowski; brother, Daniel Izzard of Cedarville; brothers-in-law, Andy (Connie) Stevenson of Stalwart, Michigan, and Wayne (Sue) Stevenson of Midland, Michigan; and sister-in-law, Charlene (Bob) Williams of Cedarville; and many nieces and nephews.
Conrad was preceded in death by his parents; son, Mark Izzard; grandsons, Lucas Izzard and Justin Johnson; sister-in-law, Sandra Izzard; father-in-law and mother-in-law, Samie and Annie Stevenson; brother-in-law, Edwin (and wife Virginia) Stevenson; and sister-in-law, Rosemary Stevenson.
Services will be held Monday, December 21, at Our Lady of the Snows Catholic Church in Hessel. Visitation will be held from 10:00 to 11:00 AM followed by Mass of Christian Burial at 11:00 AM.
Burial will be in Edgewood Cedar Cemetery in Cedarville in the Spring of 2021.
Memorial contributions may be made to the Clark Township Ambulance Auxiliary, PO Box 453, Hessel, MI 49745 or Ball Hospice House, Hospice of the EUP, 308 W. 12th Avenue, Sault Ste. Marie, MI 49783.
R. Galer Funeral Home of Pickford, Michigan is serving the family. Condolences may be sent to the family at www.rgalerfuneralhome.com.
To send flowers or a memorial gift to the family of Conrad Leonard Izzard please visit our Sympathy Store.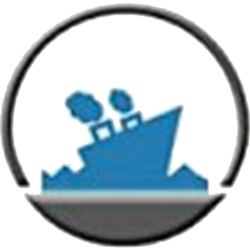 Latest posts by Staff Report
(see all)