The Sheriff's Department is investigating a crash that occurred December 26 on Lakeshore Drive that claimed the life of a local man.
At 11 am on Saturday, Deputies responded to a report of a single-vehicle accident on Lakeshore Drive east of Ranger Rd. When they arrived, they found a lone pickup truck that investigators had determined to have lost control on the snow-covered roads, rolled over and eventually landed back on its wheels. The driver, 60-year-old Walter Shields, was the only occupant of the truck and had been partially ejected when the truck rolled. Mr. Shields died as a result of injuries sustained from the accident.
Accident Investigators were called to the scene to further investigate the crash and determined that driving to fast for the road conditions appeared to be a contributing factor to the accident.
Bay Mills Police, Bay Mills Fire and EMS, Superior Fire, Central Dispatch and the Chippewa County Road Commission all assisted with the investigation of the crash.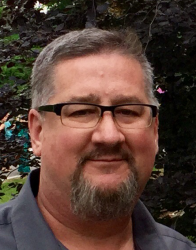 Latest posts by Mark Krupiarz
(see all)