If it is gubernatorial candidate speculation season, there's always one name reliably on the shortlist of potential A-listers, and that is Candice Miller.
For the better part of two decades, Ms. Miller's name will come up as a possible Republican candidate for governor given her two terms as secretary of state, seven terms in the U.S. House and powerhouse performance at the polls with voters, but she has always passed. Now the Macomb County public works commissioner, Ms. Miller's name again is circulating among Republicans as an ideal challenger to Democratic Governor Gretchen Whitmer in 2022.
Ms. Miller would represent a major threat to Ms. Whitmer because of her strength in Macomb County. She knocked out a Democratic incumbent in 2016 with 55 percent of the vote and then boosted that to 62 percent in her reelection win this year.
Ms. Whitmer narrowly won Macomb in 2018 and, while losing it, even by a lot, would not be fatal, Ms. Miller would likely do much better than the 2018 Republican nominee, Bill Schuette, did in Oakland and suburban Wayne counties.
Ms. Miller also has had an everyday approach that has long proven successful with voters.
Jamie Roe, a longtime top aide to Ms. Miller when she was at the Department of State and then Congress, told WILS-AM on Thursday that Ms. Miller has had several people ask her to consider running for governor and she is looking at it.
Mr. Roe said Ms. Miller is unique among the potential Republican candidates in her ability to win votes in the Detroit suburbs.
Contacted after the program on whether Ms. Miller would be interviewed about a possible run, Mr. Roe said not just yet.
"Right now, she is sort of sticking to her knitting as she likes to say," he said.
At this point, no Republicans have begun laying the groundwork for a challenge and as of a couple weeks ago, Republican operatives said no one had really started making the rounds just yet.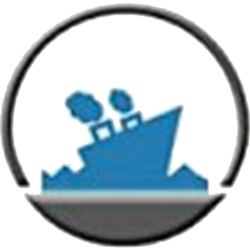 Latest posts by Staff Report
(see all)