Michigan's 16 electoral votes were sealed for President-elect Joe Biden today as the state's electors met in the Senate chambers amid heightened security and an ongoing pandemic.
Electors met to cast the state's 16 votes to Mr. Biden and Vice President-elect Kamala Harris. Votes for both Mr. Biden and Ms. Harris were cast unanimously in an event that has historically been more of a formality, though this year has received more attention.
The Capitol was closed to only those involved in the process due at first to coronavirus concerns, but both the House and Senate offices were also closed today due to security threats that were not present when the closure was first announced last week.
It was unclear following the meeting if there was a tangible threat or what that threat was, but uncertainty about the safety of the electors was cast in a longer light after an interview aired this morning on WPHM Radio in Port Huron with Rep. Gary Eisen .
Mr. Eisen made vague references to a "Hail Mary," plan he said he is a part of today. He hinted he would try to get into the Capitol on "official business," but if that wasn't possible, the event would take place elsewhere.
When asked if it would be a safe event in Lansing, Mr. Eisen said he couldn't guarantee it. He further said while he couldn't get into specifics, the event "will be all over the news later on."
Later, though, Mr. Eisen said he had planned to go to the Capitol to prevent violence. He said in a statement this afternoon he was not going to go to the Capitol following GOP leaders removing him from committees for the remainder of the term.
Expectations of large protests from Michigan Trump supporters, potentially joined by Michigan Republican lawmakers, never materialized, and only a small group gathered outside the Capitol today in opposition to the vote taking place inside.
The only thing resembling disruption was the appearance of Republican electors, along with Rep. Daire Rendon  and Rep. Matt Maddock, who had attempted to make their way into the Capitol from the side entrance on "official business," only to be blocked by Department of State Police troopers at the door.
Social media videos show that one of the electors had also asked a trooper if they could enter to do their supposed constitutional duty by casting votes for Mr. Trump, but entry was denied. It was then asked if the GOP electors could leave their signed certificates of election with a sergeant at arms, but it was unclear if the elector meant the Senate's sergeant at arms or Democratic Party Chair Lavora Barnes, who was elected as the Michigan Elector College's sergeant at arms at the top of today's meeting.
Senate Minority Leader Jim Ananich  said in a statement that the votes had been cast, but it was unfortunate that certain actors fought those votes at every step.
"Just like every other presidential election year, Michigan's 16 delegates came together to cast their ballots for the candidate who won the most votes in our state," Mr. Ananich said. "But unlike any other presidential election year, every step to get us to this point was fought by conspiracy theorists and people who put party over country. I am genuinely hopeful that now that this election is more than a month behind us, we can move on and collectively root for the success of the incoming president."
Liberal group Progress Michigan also weighed in, saying that the "conspiracy theories" floated by some have failed to upend the election of Mr. Biden, and that it is time to move on from the 2020 presidential race.
"Despite Michigan Republicans' best efforts to sow doubt and undermine the legitimacy of our election system, the will of the people has been heard today," said Lonnie Scott, executive director of Progress Michigan, in a statement "We will not forget the way Republican leaders have damaged public trust in elections, failed to condemn violence and encouraged the spread of baseless conspiracy theories that endanger our public officials and democracy. But today is a day to celebrate. Michigan voters turned out in record numbers to stand up for our values and move our state toward a brighter future. With this election in the rearview mirror, we're ready to continue the fight for solutions to the pressing issues facing us, including a COVID-19 relief package that actually helps essential workers and families who are in desperate need."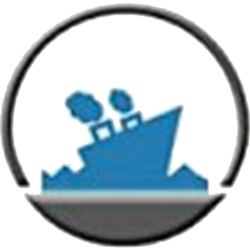 Latest posts by Staff Report
(see all)