Property management requires deep knowledge of local regulations and procedures. Take a close look at these qualities that top the list of a good manager.
Property managers are members of a management team who can come from a variety of different backgrounds, which is a fact of the matter that may be either positive or negative based on circumstances. Even property management teams that are well-established may remain hesitant about hiring someone fresh to the industry.
Property management is a job that takes a lot of hard work—it's not just a passive job, but rather a role that determines how well a property will function. Properties take a large investment of time and money to run and need to be put in the right hands for the job. The key behind a well-maintained property is evident. Let's uncover the top qualities of a good property manager.
An Investor-Styled Mindset
A good property manager is one that has a clear and distinctive mindset. They need to be able to take care of a property with a specific focus in mind, as an investor of the property. A good manager takes care of a property like it was their very own, in addition to handling details and organization efficiently. This mindset aids in the overall big picture of a property as a business, which requires important decisions.
A Strong Communicator
Out of the top qualities of a good property manager that could be found within an individual, good communication skills has to be high on the list. Whether their skills are written or oral, communication needs to be clear and concise for comprehensive understanding as well as follow-up. A good property manager should have the ability to convey important information about anything that is happening at a property at a certain time for both the team's benefit, as well as for the tenants or owners of the property. This also means the manager should be quickly responsive to any information that is given to them.
Proactivity Throughout the Seasons
A good property manager will be one who remains proactive throughout ongoing changes at a property—no matter where these changes come from or how they come about. A person who has a fast response to issues is crucial, and one who works proactively to prevent such potential problems beforehand is considerably the best skilled of all.
A good property manager knows that preventive maintenance is key and will schedule maintenance tasks such as a pre-season snow inspection before seasonal weather changes in order to keep the property safe. By their proactive measures, issues can be resolved quickly before they ever impact business or tenants or cause damage or loss of value to the building.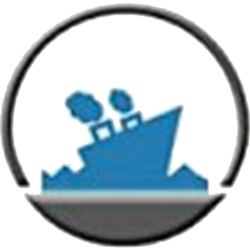 Latest posts by Staff Report
(see all)