The record Michigan set Thursday with 6,940 coronavirus cases was broken by a large margin Friday when the state announced 8,516 newly confirmed cases of the virus.
The large number of new cases also sent the state's seven-day average for new cases of the virus to a record as well at 6,167. Deaths also are swelling. From November 4 through November 10, there were 351 deaths, an average of 50 per day. This average was a small fraction of that just weeks ago.
The percent of people testing positive for the virus has now been above 10 percent for 12 consecutive days. It was 13.63 percent as of Thursday, the most recent data available.
Hospitalizations again rose with 3,220 adults with suspected or confirmed cases of COVID-19 now hospitalized. That is up from 3,128 on Thursday.
There were 351 confirmed and probable deaths from the virus between November 4 and November 10. The seven days prior to then saw 217 die. The 568 confirmed or probable COVID-19 deaths in those 14 days is more than double the 198 deaths that occurred between September 28 and October 11.
The death trend upward is rapid. A month ago, it was 14 per day. From October 28 through November 10, there were 40 a day. And from November 4 through November 10, it was 50 a day.
Cases also are soaring in the Michigan Department of Corrections. Between October 26 and November 10, there were 1,923 newly confirmed cases. Between May 16 and October 25, there were 1,782 confirmed cases.
Safe and Just Michigan said the numbers are "almost too awful to believe."
"We simply MUST protect the people who are supposed to be under the state's care," the organization tweeted.
There was no indication Friday that the latest numbers would prompt any immediate action from Governor Gretchen Whitmer nor from the Legislature.
Whitmer Press Secretary Tiffany Brown said she does not anticipate any action by the governor nor the Department of Health and Human Services in the next 24 to 72 hours, but that: "This is something we are watching closely and taking seriously."
Senate Majority Leader Mike Shirkey (R-Clarklake), in an interview on WJR-AM's "Frank Beckmann Show" again reiterated his opposition to passing a bill that requires residents to wear face coverings to slow the spread of the virus. He said the better approach is to encourage the wearing of face coverings. DHHS has ordered residents to wear masks when indoors outside their household or outdoors when they cannot consistently keep six feet of distance from others, but Ms. Whitmer said action by the Legislature would make a big difference in sending a message to the public.
"I believe the right approach instead of mandating, instead of browbeating people that we inform, we inspire and we give them a call to action," he said.
Wear face coverings where places required and avoid close contact, Mr. Shirkey said. Further, everyone needs to continue the risk and reward of holiday activities, he said.
"We don't need another statewide mandate. We just need everybody to lock arms and work together," he said.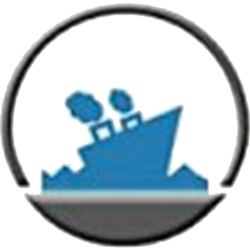 Latest posts by Staff Report
(see all)