All eyes were on Michigan and its Republican legislative leaders on Friday as President Donald Trump summoned them to Washington, D.C., in the midst of the president's false claims that he won the election, with House Speaker Lee Chatfield and Senate Majority Leader Mike Shirkey saying afterwards they expressed their support for federal COVID-19 funds and "have not yet been made aware" of any information that would change the election outcome.
Mr. Shirkey (R-Clarklake), Mr. Chatfield (R-Levering) Speaker-elect Rep. Jason Wentworth (R-Farwell), Sen. Tom Barrett (R-Charlotte) and Sen. Dan Lauwers (R-Brockway) were among those at Friday's meeting. Mr. Trump has insisted he did not lose the election to President-elect Joe Biden, but has presented no evidence that would reverse the margins Mr. Biden had in the states that got him to 306 electoral votes.
Following the meeting, where little details before and after were released, the two legislative leaders said they were invited to the White House on Wednesday evening and accepted the invitation as they would from any sitting president. While the statement said they were happy to have their colleagues join them, a spokesperson for Mr. Chatfield declined to reveal the lawmakers who attended the meeting.
"We used our time in the White House to deliver a letter to President Trump making clear our support for additional federal funds to help Michigan in the fight against COVID-19. We have since sent the same correspondence to congressional leaders," Mr. Shirkey and Mr. Chatfield said in a joint statement following the meeting. "Months ago, Michigan received funds through the federal CARES Act, and we used that funding to quickly support front line workers, improve testing, ensure adequate PPE, provide additional support to out-of-work Michiganders, and deliver assistance to local businesses that are struggling through no fault of their own. We once again face a time in our state when additional support would go a long way to help those same residents who need our help."
The pair went on to add: "We highlighted our commitment to appropriating further federal dollars to Michiganders most in need as we continue to deal with the impact of COVID-19. We also emphasized our commitment to fiscal responsibility in the state budget as we move forward."
As Mr. Trump is still claiming he won the election, tensions were high as the Republicans went to the meeting. The statement from the leaders said the House Oversight Committee and the Senate Oversight Committee are "engaged in a thorough review of Michigan's election process."
"We have not yet been made aware of any information that would change the outcome of the election in Michigan and as legislative leaders, we will follow the law and follow the normal process regarding Michigan's electors, just as we have said throughout this election," Mr. Chatfield and Mr. Shirkey said. "Michigan's certification process should be a deliberate process free from threats and intimidation. Allegations of fraudulent behavior should be taken seriously, thoroughly investigated, and if proven, prosecuted to the full extent of the law. And the candidates who win the most votes win elections and Michigan's electoral votes. These are simple truths that should provide confidence in our elections."
The Trump campaign strategy appears to be to prevent the certification of the vote in key battleground states and potentially to convince legislatures to follow a legally dubious strategy of awarding state electoral votes to him instead of following the vote of the people in those states.
Michigan law is clear that the winner of the most votes receives the state's 16 electoral votes. But the U.S. Constitution says state legislatures shall direct the manner in which their state electoral votes are awarded, which Trump loyalists have said creates an opening for the Legislature to ignore the popular vote in states.
The day started with Mr. Chatfield texting Secretary of State Jocelyn Benson saying he did not confirm nor deny accepting the meeting with Mr. Trump.
This was shortly after Mr. Shirkey was greeted at Detroit Metropolitan Airport by protesters and broadcast media.
Mr. Shirkey, Mr. Wentworth, Mr. Barrett and some staff were met by protesters and media at the Ronald Reagan Washington National Airport as well.
Roughly five hours later, after a White House press briefing where Mr. Trump's meeting with Michigan lawmakers was confirmed on the record, Mr. Chatfield said he wouldn't apologize for taking the meeting as Democrats roundly criticized it along with some conservatives.
"No matter the party, when you have an opportunity to meet with the president of the United States, of course you take it. I won't apologize for that," he tweeted. "In fact, I'm honored to speak with POTUS and proud to meet with him. And I look forward to our conversation."
White House Press Secretary Kayleigh McEnany at a briefing confirmed the meeting, called it "routine," and said no one from the president's campaign would be part of the meeting.
"This is not an advocacy meeting," she said. "He routinely meets with lawmakers from all across the country."
Mr. Wentworth in an interview Thursday resisted saying that Mr. Trump lost Michigan, even though results certified at the county level show him losing to Mr. Biden by more than 150,000 votes. Mr. Wentworth said he is not focused on the outcome of an election and that he is not interested in changing the outcome of the election.
Spokespeople did not return requests for comment about who paid for the lawmakers' travel to Washington, D.C.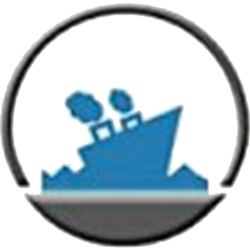 Latest posts by Staff Report
(see all)