London Elizabeth Carey, age 9, of Sault Ste. Marie, Michigan, passed away on November 15, 2020 in Grand Rapids, Michigan, after a courageous battle with cancer. She was born on May 20, 2011 in Sault Ste. Marie, to Anthony Roy "Tony" Carey and Rebekah Ann Miller.
London lived her life in Sault Ste Marie and attended Lincoln Elementary School. She was currently in the fourth grade and loved to learn. She recently dreamed of being a doctor, a lawyer, or a teacher when she grew up. She was looking forward to playing basketball this year but was not able to participate. She and enjoyed getting to play soccer, tee ball, and cheerleading. She had many friends that she loved so much.
London was a member of the Sault Tribe of Chippewa Indians.
London was an amazing and brilliant young girl who always had a bright smile. She was a little fish that loved swimming. She was also an outdoor girl, who liked shooting guns & archery, riding her four-wheeler, going hiking in the woods, learning about nature, camping, and fishing-even when she did not have the patience for fishing. London enjoyed crafting and Native American beading. She loved all her dogs: Jemma, Hattie's, Kucosh, and many more. But most of all, she loved all her family with all her heart.
London is survived by her father & step-mother, Tony and Jodi Carey of Sault Ste. Marie; mother & step-father, Rebekah Miller and Jeremy Cloud Sparks of Brimley, Michigan; sister, Kelli Jacobson; brothers, Caleb Miller, Owen Rawlings, and Ethan Michalski all of Sault Ste. Marie; grandparents, Tina Walsh of Oklahoma, Pam Perry of Sault Ste. Marie, Michael (Tracy) Miller of Bradenton, Florida, Mark Leask of Barbeau, Michigan, Holly Sparks of Brimley; great-grandparents, Ted (Viola) Walsh of Sault Ste. Marie and Jim (Rose) Green of Parchment, Michigan; several aunts & uncles; numerous cousins; and many friends.
London was preceded in death by her grandfather, Myron Walsh; grandmother, Vickee Spring; great-grandparents, William and Virginia Perry.
The Niigaanagiizhik fire will remain burning until sunrise on November 18, 2020. A Celebration of life and candle lighting will be held in the Summer of 2021 during firefly season.
Final Resting Place will be at Oaklawn Chapel Gardens, in Bruce Township, Michigan.
Memorial contributions may be made to Hospice of the E.U.P, 308 W. 12th Ave., Sault Ste. Marie, MI 49783 or Helen DeVos Children's Hospital, 100 Michigan St NE, Grand Rapids, MI 49503.
R. Galer Funeral Home of Pickford, Michigan is serving the family. Condolences may be sent to the family at www.rgalerfuneralhome.com.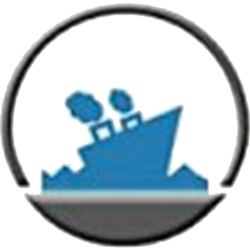 Latest posts by Staff Report
(see all)