Leona Geniveve LaJoie, age 82, of Sault Ste. Marie, Michigan, died November 7, 2020, in Sault Ste. Marie. She was born December 5, 1937, in Sault Ste. Marie, to Joseph and Alphonsus (McKerchie) Myotte.
Leona was a lifelong resident of the Barbeau and Sault Ste. Marie areas. In addition to raising four children, Leona worked in various jobs from waitress to manager at area restaurants including Sundown, Malamute, Cozy Corners and Wigwam. For many years, she and her daughter Shelly provided catering services for many area events.
Leona was a member of the Holy Family Catholic Church in Barbeau.
Leona enjoyed sewing, quilting, cooking, baking, canning, and the color red. Since moving to her apartment in the Avery Square, she has enjoyed playing cards and working on jigsaw puzzles with her friends there.
Leona is survived by her children, Shelly (Glenn) Wallis of Sault Ste. Marie, Michigan, Brenda (Scott) Burrowes of Charlotte, North Carolina, Edward (Lori) LaJoie of Pickford, Michigan, and Barry (Sherry) LaJoie of Barbeau, Michigan; grandchildren, Jennifer (Josh) Newsom, Glenn Wallis Jr., Christopher (Samantha) Burrowes, Nicholas Burrowes, Nathan (Julia) Burrowes, Lydon LaJoie, Lanna LaJoie, and Leah LaJoie; great-grandchildren, Kelsey Campbell, Calvin Newsom, Emma Wallis, Morgan Chappa, Conner Wallis, Drake Daly, Kendall Burrowes, Madilyn Burrowes, Ruby Burrowes, Owen Burrowes, Ellery LaJoie, Lillian LaJoie, and Logan LaJoie; siblings, Bob (Joyce) Myotte, Joanne (Rolland) Mayer, Rita Baier, and Helen (Gary) Beacom.
Leona was preceded in death by her parents; and brother, Phil (Marilyn) Myotte.
Mass of Christian Burial will be held at the Holy Family Church followed by burial at Holy Family Cemetery next to the church.
Due to current COVID-19 restrictions, services will be open to immediate family only.
To send flowers or a memorial gift to the family of Leona Geniveve LaJoie please visit our Sympathy Store.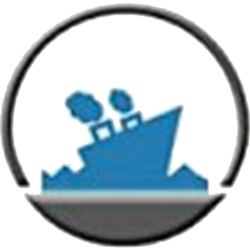 Latest posts by Staff Report
(see all)