SAULT STE. MARIE, Mich. – The Lake Superior State University Athletic Department has announced on Friday, Nov. 13 that capacity for hockey games will be set at 500 individuals due to mandates set by the State of Michigan for the 2020-21 season.
The Michigan Department of Health and Human Services (MDHHS) released the updated capacity directive on October 29, 2020. More information can be found here under Section 2: "General Capacity Limitations at Gatherings".
Please note that all protocols for LSSU hockey games are subject to change at any point in the season based on federal, state, and local mandates as well as guidelines from the NCAA, the WCHA and Lake Superior State University.
Due to the capacity restrictions, LSSU athletics will be utilizing a new system for the ticketing process this season. The athletic department has been working diligently with the university to determine a system that will allow all stakeholder groups access to tickets while still meeting the health and safety requirements outlined in the Four Pillars of Laker Safety.
LSSU athletics will allocate ticket quantities to stakeholder groups based on last season's attendance. The department implemented a percentage system that was used to determine the allotments for each group. The stakeholder groups include LSSU students, LSSU faculty/staff, loft holders, team guests, season ticket holders, and corporate partners. Any tickets not claimed by the stakeholder groups will be made available for public sale at a time to be determined.
Laker athletics will reach out directly to each group within the next few days to communicate the specific details regarding each ticketing process.
To comply with social distancing requirements, all seating will be assigned in a set location and will be available for purchase in pairs only. LSSU Athletics has pre-spaced the 250 pairs of seats to provide ample distance to meet the required standards. Fans attending will be required to sit in their assigned seat location for the duration of the event.
To limit any unnecessary in-person contact, all transactions will be done electronically this season through the Laker Athletics Ticketing Website. This will also serve as a method of contact tracing in the event of any potential exposure to the coronavirus.
When purchasing tickets through the website, fans will be required to sign a waiver that states that they will adhere to the Four Pillars of Laker Safety (Social Distancing; Mask/Face Covering; Sanitization; Personal/Social Responsibility). Fans that do not adhere to these guidelines during the event will be asked to leave the facility.
The per-game price, for all ticket types, for the 2020-21 season will be set at $16. As part of the updated ticketing process, a $5 parking charge will be added to each transaction. This will eliminate the need for any face-to-face interaction in the parking lot.
The 55th season of Laker hockey is set to open on Saturday, Nov. 21 with a non-conference contest against the Michigan Tech Huskies at 5:07 p.m. Lake Superior State's schedule consists of 25 games total, including seven non-conference meetings and 18 conference games. 14 games are scheduled to be played at the Taffy Abel. All contests will be played against WCHA opponents this season, including the non-conference matches.
For fans unable to attend Laker games in person this season, there are still a number of ways to follow the game action. All Laker home and away games during the 2020-21 season will be available to watch live on FloHockey, the WCHA's streaming partner. For more information or to sign up for a subscription, visit https:/www.flohockey.tv Fans can also tune in to the radio broadcast on 99.5 Yes FM, the official radio station of Laker hockey.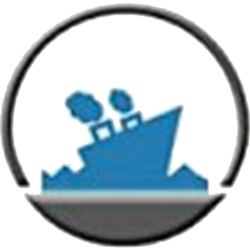 Latest posts by Staff Report
(see all)