Joseph Daniel Cadreau, age 78, of Trout Lake, Michigan, died on November 11, 2020, at McLaren Hospital in Bay City, Michigan, of complications from Covid-19. He was born on September 24, 1942 in Sault Ste Marie, Michigan, to Joseph A. and Elaine G. (Siegwart) Cadreau.
He was married to Nina Peake in 1961. They had three children: Quinton, Nina Jo, and Tonya. He married Bridget Rudd Flannery, in 1981.
As a young man, Joseph managed Phil DeGraff Lodges in Trout Lake and Matlacha, Florida. He later worked as a carpenter for the remainder of his work career, overseeing building projects as crew foreman. During the 1990s, he and his wife Bridget owned and operated Carp River Outfitters, a canoe and kayak livery and retail business. After retirement, Joseph devoted his efforts to renovating their unique home on Mud Lake.
Joseph enjoyed outdoor activities, especially woods trail running and long-distance bicycling. He also enjoyed swimming, camping, hiking, cross-country skiing, canoeing, and kayaking. During his later years, he experienced health problems that restricted his physical activities; however, he continued to enjoy many of his favorite sports as an observer. Every July, he recorded and watched the entire Tour de France. He was an avid reader and lifelong student of nature.
Joseph is survived by his wife, Bridget; his daughter, Tonya (Tony Huyck) Cadreau of Sault Ste. Marie; and stepdaughter. Meegan (Terry Barbiere) Flannery of Marquette, Michigan; grandsons, Nathan Cushman of Madison Heights, Michigan, and Nickolas (Kim) Cushman of Portland, Oregon; granddaughters, Beth Housner and Sarah (Brian Lemens) Housner; and great-grandchildren Katie, Samantha, Abigail and James Lemens, all of Sturgeon Bay, Wisconsin; sister, Diann (Elwood) Fox of Trout Lake; and three nieces and their families: Stacey Mills, Jada Fox and Gina Fox, as well as several cousins. He is also survived by his former wife, Nina Cadreau of Sault Ste. Marie, Michigan.
In addition to his parents, Joseph was preceded in death by his son, Quinton Cadreau; his daughter, Nina Jo Housner; a sister, Gayle Beaudoin, brother-in-law Joseph Beaudoin; and nephew Jesse Beaudoin.
Per Joseph's wishes, his remains were cremated. A memorial will be held at Trout Lake Cemetery in early summer.
R. Galer Funeral Home of Pickford, Michigan is serving the family. Condolences may be sent to the family at www.rgalerfuneralhome.com.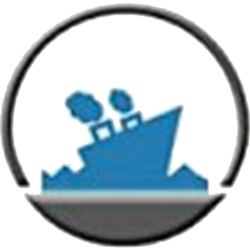 Latest posts by Staff Report
(see all)