Dorothy "Dort" Elizabeth Wagner, age 86, of Sault Ste. Marie, Michigan, passed away November 17, 2020, at her home.
Dorothy was born on April 10, 1934 to the late Arnold and Elizabeth (Schwiderson) Mitchell in Sault Ste. Marie, Michigan. She graduated with the Sault High Class of 1952. She married William "Bill" Wagner on October 15, 1955, in Sault Ste. Marie, Michigan. Dorothy was a member of the Algonquin United Methodist Church, the Gazelles, and was formerly a member of the Rosedale Community Church. She worked for many years as a purchaser for the Corps of Engineers at the Soo Locks. She also worked with her husband Bill as caretakers of the Pine Grove Cemetery. Dorothy enjoyed going to the casino, knitting, going to the Chippewa County Fair, and raising cattle. Throughout her life, she was an avid gardener and loved making homemade jam to share with her family.
Doro​thy is survived by her children: Dennis (Carmen) Wagner; Dianne (Mike) Pace; Darrell (Sue) Wagner; and Darlene (Jim) Jorgensen all of Sault Ste. Marie, Michigan; grandchildren: Jacqueline (Justin) Gutwald, Travis (Desiree) Pace, Kenneth (Jenny) Wagner, Troy Pace, Jim (Alekzandria) Jorgensen, Krystle (Keenan) Wojnaroski, Samantha Wagner, Kyle Wagner (Bonnie), Kody Wagner (James), McKenzie (Zak) Sebastian, and Liberty Wagner; fifteen great-grandchildren (and one more on the way), and her sister-in-law: Marj Mitchell of Sault Ste. Marie, Michigan.
Mrs. Wagner was preceded in death by her husband: Bill; her sister: Jessie Senogles; and her brother: James Mitchell; her in-laws: Roy and Elva (Smart) Wagner; and a granddaughter: Lynne Marie Wagner.
A private family funeral service will be held on Monday, November 23, 2020. Burial will be at Pine Grove Cemetery at a later date. Memorials may be left to the Algonquin United Methodist Church.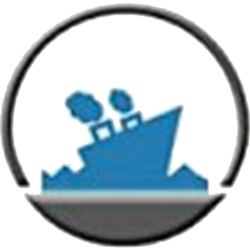 Latest posts by Staff Report
(see all)