Chippewa County Commissioner Scott Shackleton and Sheriff Michael Bitnar have set Saturday, December 5th, as the date for the annual food drive.
"We live in a very generous community;" said Bitnar, "and this year there are a lot of people in a difficult situation because of COVID.
"The annual event runs from 9am-5pm in the parking lot at Pat's Foods and the Walmart parking lot. People need only look for the Sheriff vehicles as many deputies from the Sheriffs Office also donate their time to help collect donations.
"Not only is food welcome," Shackleton said; "but new toys as well. We will be taking precautions to do it properly with COVID in mind.
"People donating are urged to stay in their vehicle and just pop their trunk. Volunteers will collect the donations.
The annual event has collected tons of food over the years all of which stays in the area. Donations are distributed locally to the needy through the Salvation Army.
This will be the 22nd year of the event which has become an annual tradition.
Anyone wishing to contribute can drop off frozen turkeys or hams, non-perishable foods, new toys, or checks made out to the Salvation Army. If you would like your donation picked up, call 906 635-6390.
If you have any questions please contact: Scott Shackleton – 635-1232 or Mike Bitnar – 635-6390.Thank you and STAY SAFE!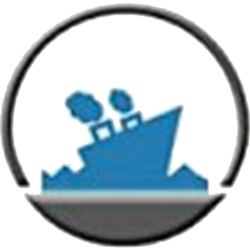 Latest posts by Staff Report
(see all)