Chippewa County, MI – Join community leader Chippewa County Community Foundation (CCCF) on Tuesday, December 1st, to raise funds to support Chippewa County area organizations.

Giving Tuesday is an online or in-person giving opportunity available for only one day—it aims to inspire people and organizations to transform their communities through kindness. CCCF will kick off the giving season this year by encouraging community donations on December 1, 2020.

Those interested in donating to Chippewa County Community Foundation's Giving Tuesday initiative can visit www.chippewacountycommunityfoundation.org and follow CCCF on
Facebook for more information.

About Chippewa County Community Foundation
Established in 1994, the mission of Chippewa County Community Foundation (CCCF) is to inspire a philanthropic culture with the community to promote a thriving place to live, work and play.

CCCF makes giving easy and effective, offering personalized service and allowing you to direct your funds exactly where you'd prefer. The professional staff has an in-depth understanding of the issues, opportunities, and resources that shape the Chippewa County area, and CCCF invests in the long-term to bring people and organizations together. Diverse voices allow CCCF to address local issues and build a strong community.

About GivingTuesday
GivingTuesday is a global generosity movement unleashing the power of people and organizations to transform their communities and the world. GivingTuesday was created in 2012 as a simple idea: a day that encourages people to do good. Over the past eight years, it has grown into a global movement that inspires hundreds of millions of people to give, collaborate, and celebrate generosity.

Whether it's making someone smile, helping a neighbor or stranger out, showing up for an issue or people we care about, or giving some of what we have to those who need our help, every act of generosity counts and everyone has something to give. GivingTuesday strives to build a world in which the catalytic power of generosity is at the heart of the society we build together, unlocking dignity, opportunity and equity around the globe.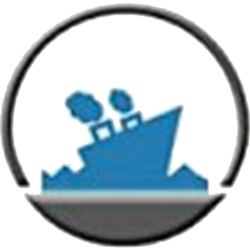 Latest posts by Staff Report
(see all)